Wilbur "Lefty" Reeser was born on June 28th 1918 in West Lawn to Herbert and Mary Reeser. Judging from Lefty's senior yearbook excerpt below, he was an all-around athlete during his adolescence. During his senior year at Wilson he led Berks County in boys basketball scoring and also took the Prexies baseball team to the county title serving as their pitcher and captain. Unsurprisingly he was given the title of Best Athlete in his senior 1936 Wilsonian yearbook. Under a section about prophecy, Lefty's was listed as, "relief and old age pension".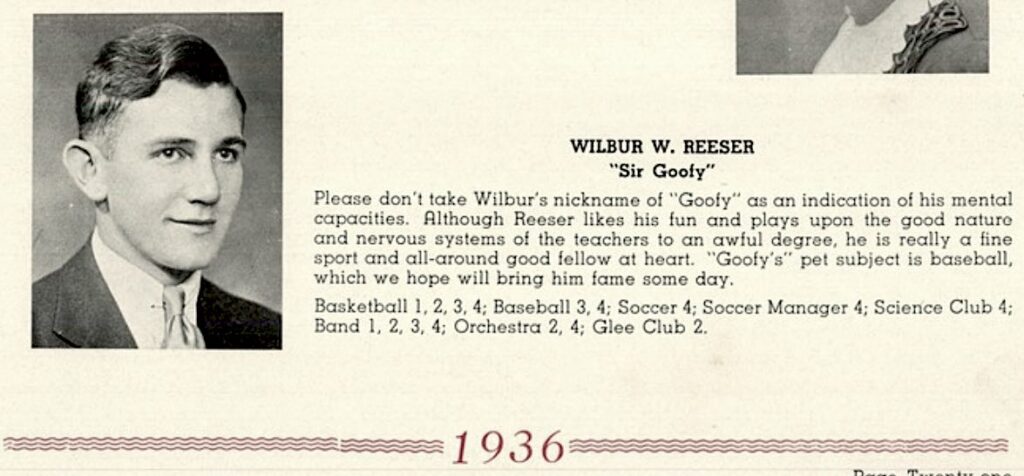 After graduating from Wilson High School he was signed with the Philadelphia Athletics and went on to play for one of their minor league affiliate teams in 1937. Lefty had an 8 year run in the minor leagues in the Philadelphia Athletics, Pittsburgh Pirates, Philadelphia Phillies and Washington Senators organizations with a short break to serve in WWII in the Navy. After retiring from professional ball, he continued playing in various recreational leagues into the 1950s. Lefty's overall professional pitching record according to Baseball-Reference.com was 69-40 by the time he retired.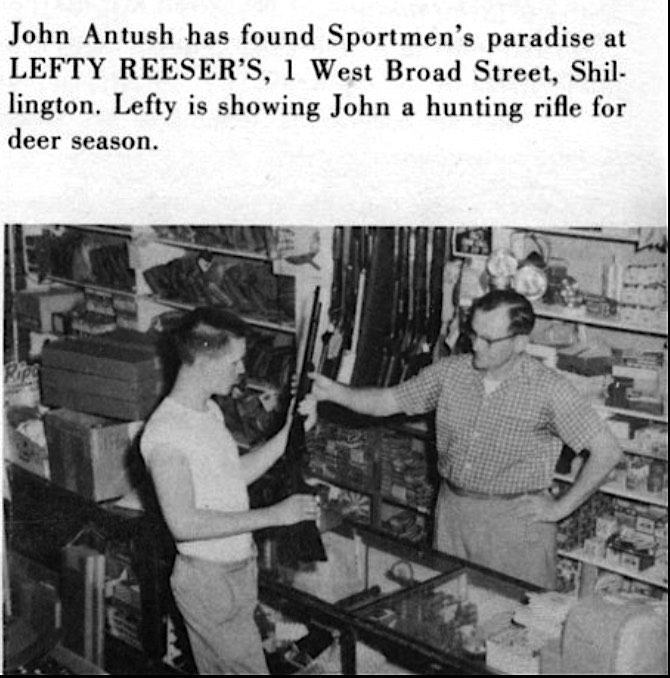 After finishing up his baseball career in the 1950s Lefty moved back to Berks and settled in Mohnton. He opened up a sporting goods store at 1 West Broad Street in Shillington called Lefty Reeser's Sporting Goods. Lefty's specialized in discount sporting merchandise. His business thrived for the better part of two decades before he retired in 1976. Over the course of the second half of his career in Berks he also umpired baseball for local club games, coached within the Shillington Legion and served as a scout for the Philadelphia Phillies organization.
Lefty was inducted into Wilson's Athletic Hall of Fame in 1986 and then into the Berks County Hall of Fame in 1997. He eventually moved to Arizona and passed away there on September 18th, 2001.