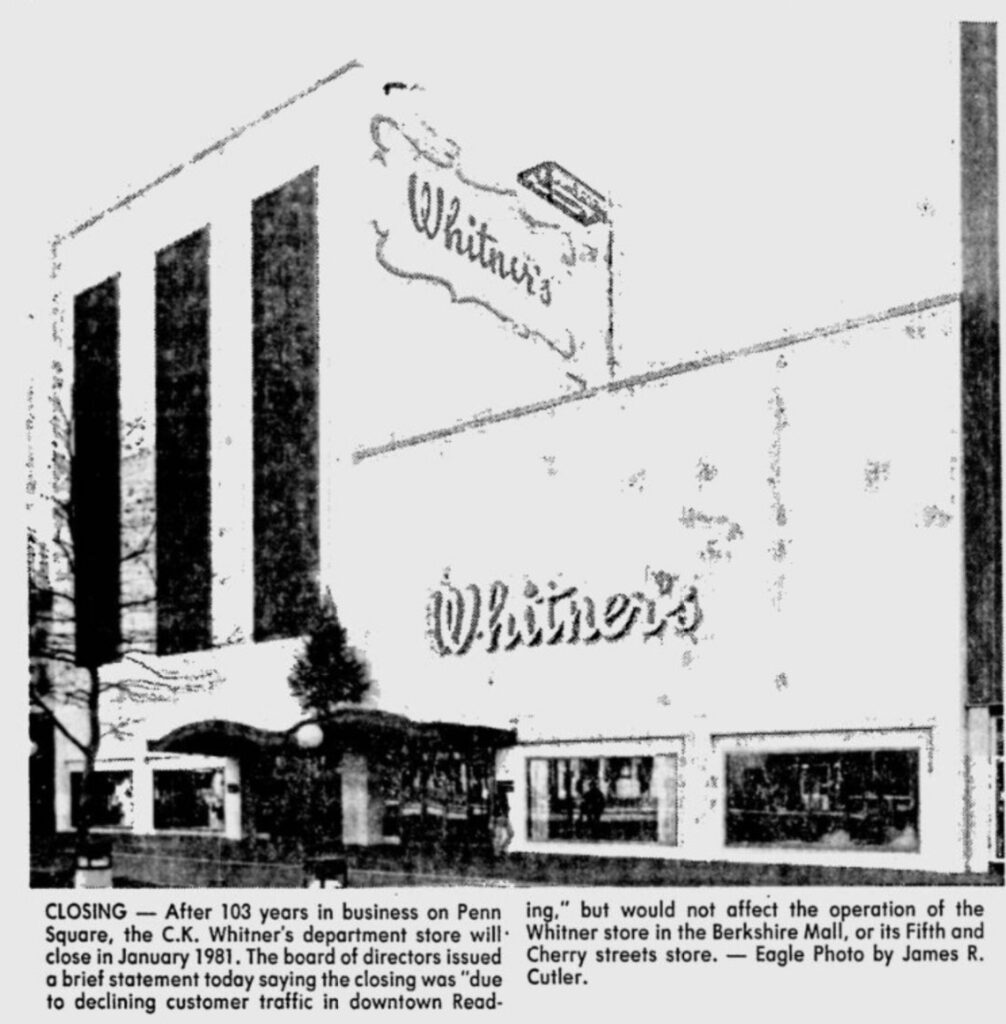 On December 2nd 1980 management announced that the 103 year old C.K. Whitner's Department store located on the 400 block of Penn Street would be shuttering permanently in January of 1981. Declining foot traffic downtown was cited as the reason why the business was no longer having success in that location. At this time Whitner's also had two expansion locations in the Berkshire Mall and at 5th and Cherry Streets in Reading.
Rumors of the original Penn Street location closing had been circulating for the better part of a decade at this point, so the news was not a surprise.
C.K. Whitner's Department Store History
The founding of Whitner's can be dated back to April 14th, 1877 when Calvin K. Whitner opened his store in the bottom floor of a converted home at 432 Penn Street. The beginnings were humble, merely selling dry goods in a 20 by 90 feet space with six employees. By 1891 the store was expanded back to Cherry Street, and by 1899 it was comprised of 60,000 square feet.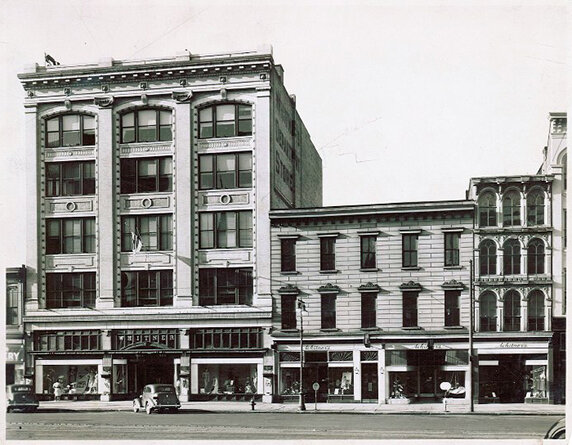 A fire gutted the entire store in 1911, but within months it was rebuilt and reopened on Whitner's 70th birthday. Until modernization efforts in 1939, the store was known as the "Daylight store" due to a light well that illuminated the entire open three stories from a skylight in the roof. The first escalators in Reading were installed in Whitner's in 1948, coincidentally the same time the city was celebrating its Bicentennial. The restaurant on the lowest level was a popular lunch destination amongst patrons visiting the store.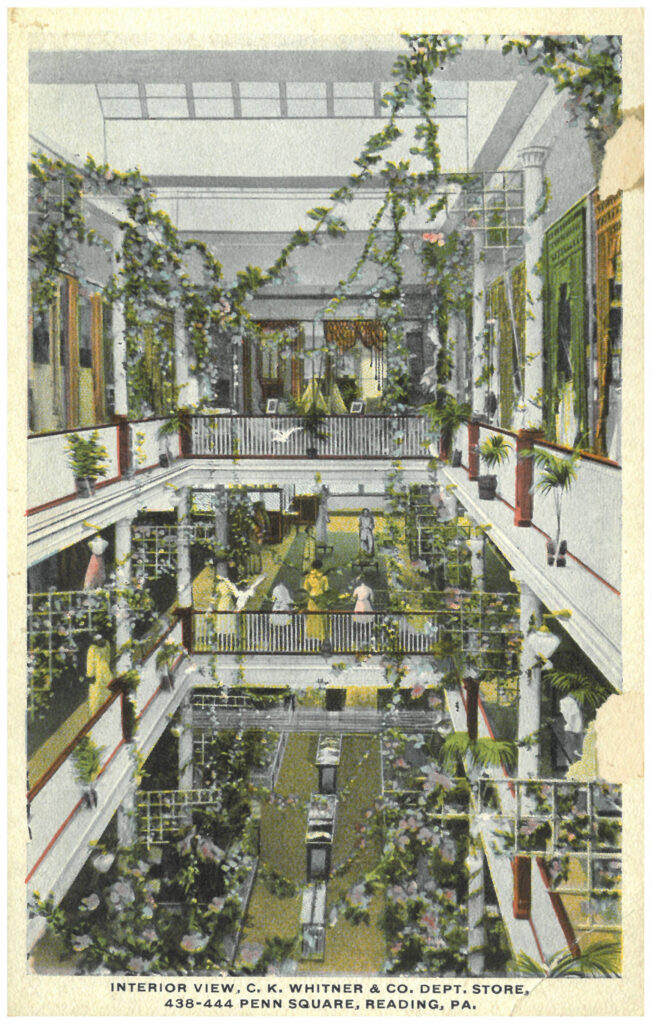 Whitner's constructed yet another annex in 1941. In 1953 the company purchased another building on the northwest corner of Fifth and Cherry Streets, which was connected to the main store by passageway. The building's original facade, made up of intricate brick and stone work and windows was "modernized" in 1967.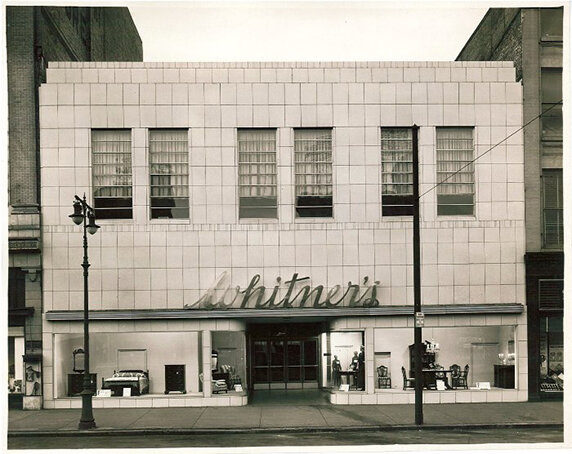 Whitner's expanded to open its Berkshire Mall location in August 1970. Whitner's also expanded to a location in Exton which was short-lived. Whitner's as a company filed for bankruptcy just a month after announcing the closure the downtown location in February of 1981. All locations were shuttered by June 1981.
Attempts at revitalizing the space into a downtown Mall were unsuccessful and the building was abandoned by 1987 and razed in 2004 to make way for the Santander Bank office building.