Miller's is an establishment that has eluded me for the entirety of my six-year "career" chronicling beloved places of the past in Berks County. I came to know of the name through my Mother telling me of her own memories at the Miller's Drive-In which was located in Sinking Spring at 4700 Penn Avenue. Today Hollywood Cleaners stands in its place, but boasts the same retro sign structure.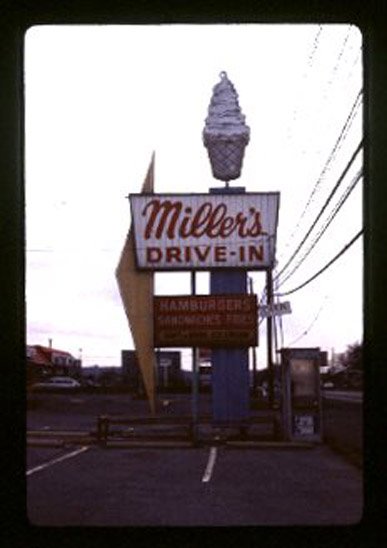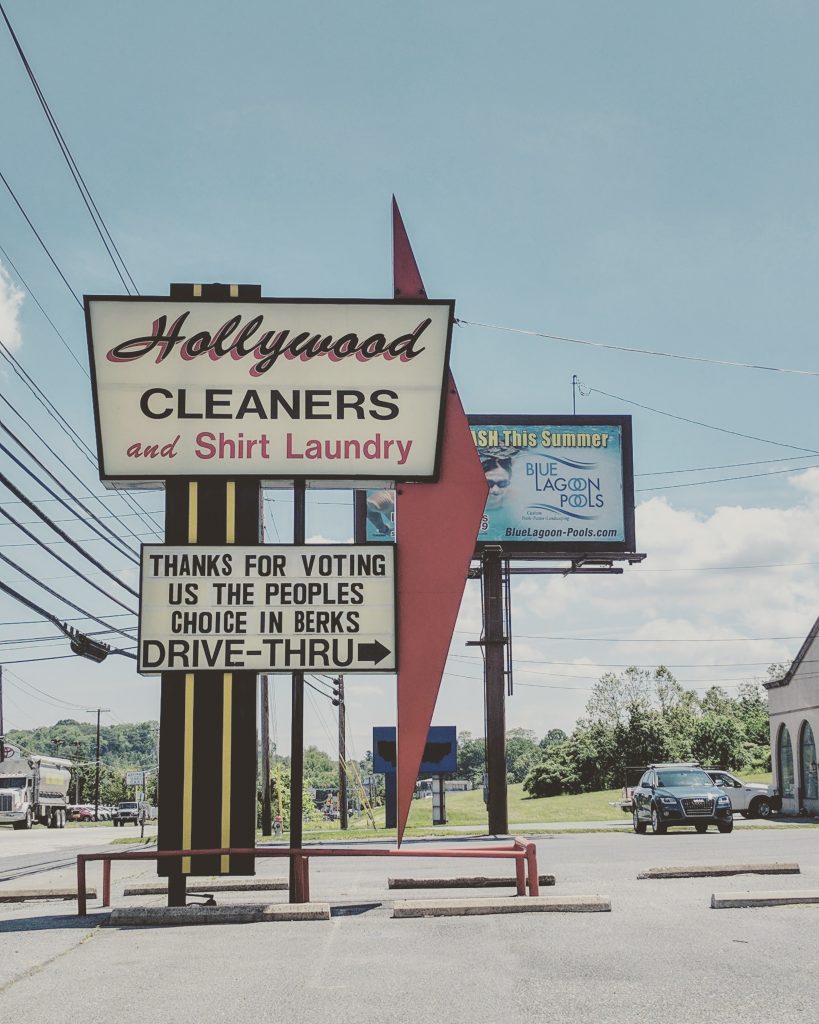 What I initially assumed was a stand-alone local ice cream joint, similar to the likes of Sno-Kist, was actually only one branch of a much larger business which produced candy and ice cream regionally for twenty-five years. At the time of publishing this article there was no information readily available online about this business. It is surprising to me that the history of what was once a staple for generations of children growing up here had been completely obscured by time. I have done my usual digging through deeds, newspaper archives and obituaries to bring you the story.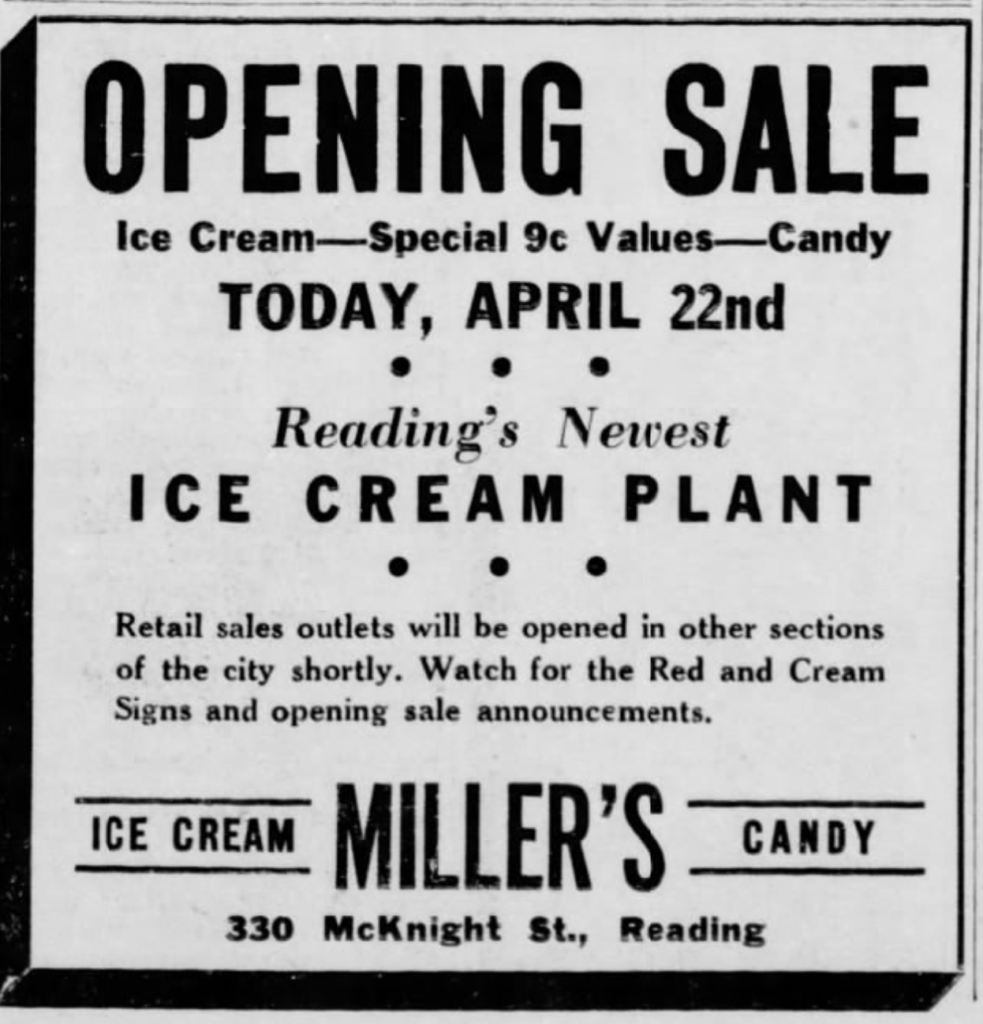 Arthur C. Miller
Arthur C. Miller is the man behind the name. He was born in 1899 in Hamburg and lived there for the vast majority of his life. Ice cream manufacturing was not a random business venture. Arthur's father John Henry Miller was a prominent inventor and business man in Hamburg. At the time of his death he was vice president of the Home Maid Ice Cream Stores Company, owned by Miller & Sopories, Inc. The company had offices in Pottsville and operated stores throughout the Schuylkill Valley. After John died in 1935 Arthur took his business skills south; presumably with an inheritance and experience gained while working with his father.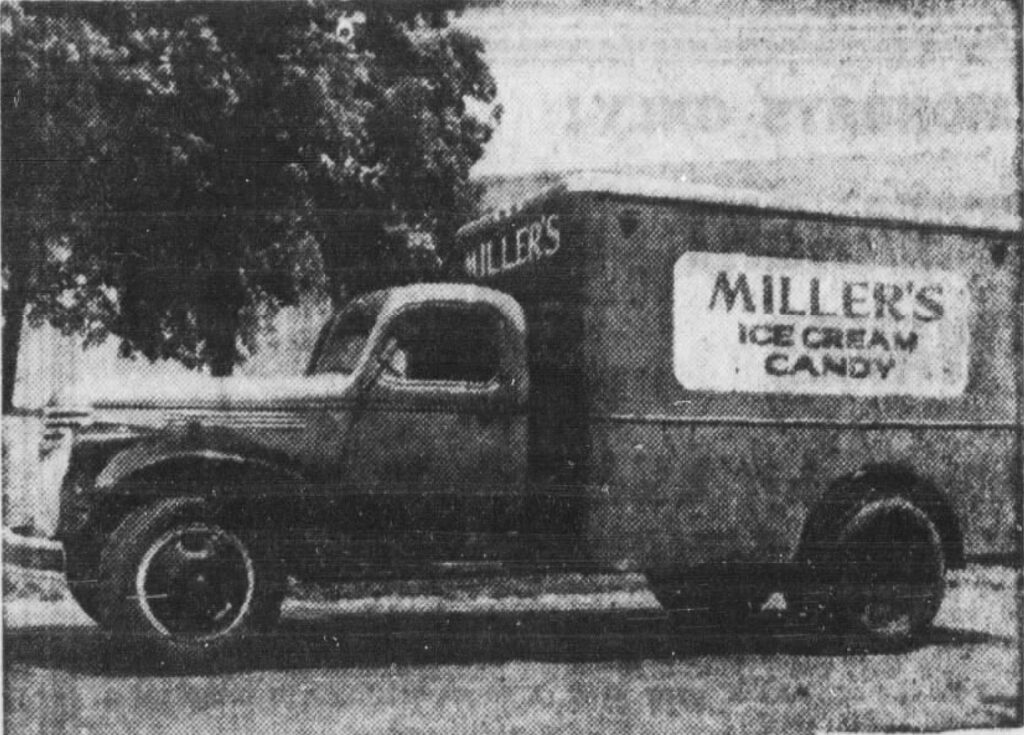 In 1938 he purchased a two story factory building at 320 McKnight Street in south Reading. Miller's ice cream plant was opened to the public on April 22nd, 1939. Expansion happened very quickly, as retail stores opened around the city and county almost immediately as the ad above foreshadows. Only a year after establishing their Reading plant, they opened a store in Pottstown on April 13th, 1940 at 503 E. High Street.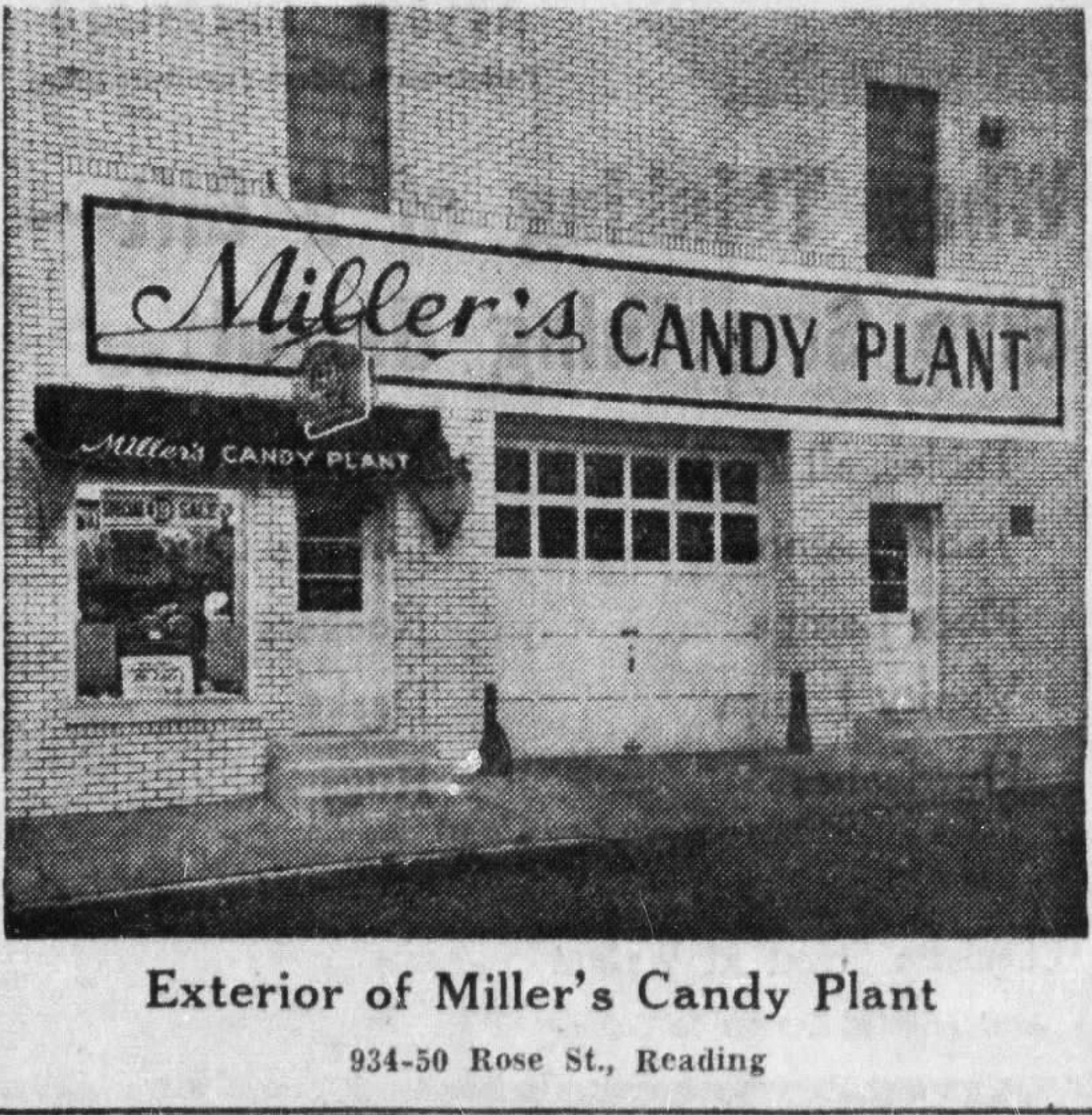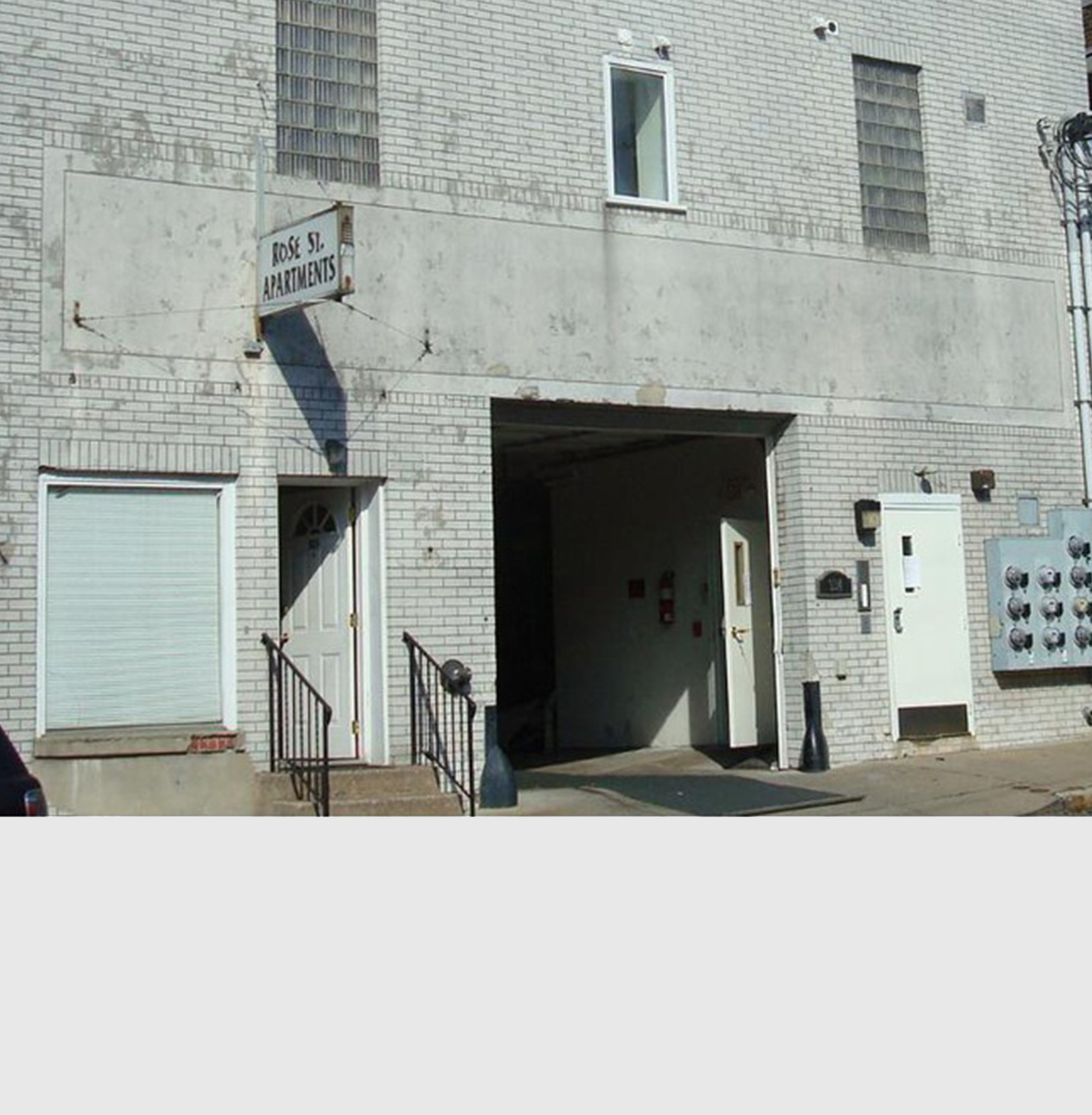 In 1950 Miller's split their candy production to another location at 934 Rose Street in north Reading. Some of the various Miller's retail shops in Berks County over the decades in operation included Reading locations at 725 Penn Street, 312 N. 9th Street, Moss & Exeter Streets, 5th & Bingaman Street, and 13th & Muhlenberg Street. Other county locations included Hamburg (43 S. 4th Street), Boyertown (102 E. Philadelphia Ave), Wyomissing (1311 Penn Avenue), and Sinking Spring (4700 Penn Avenue).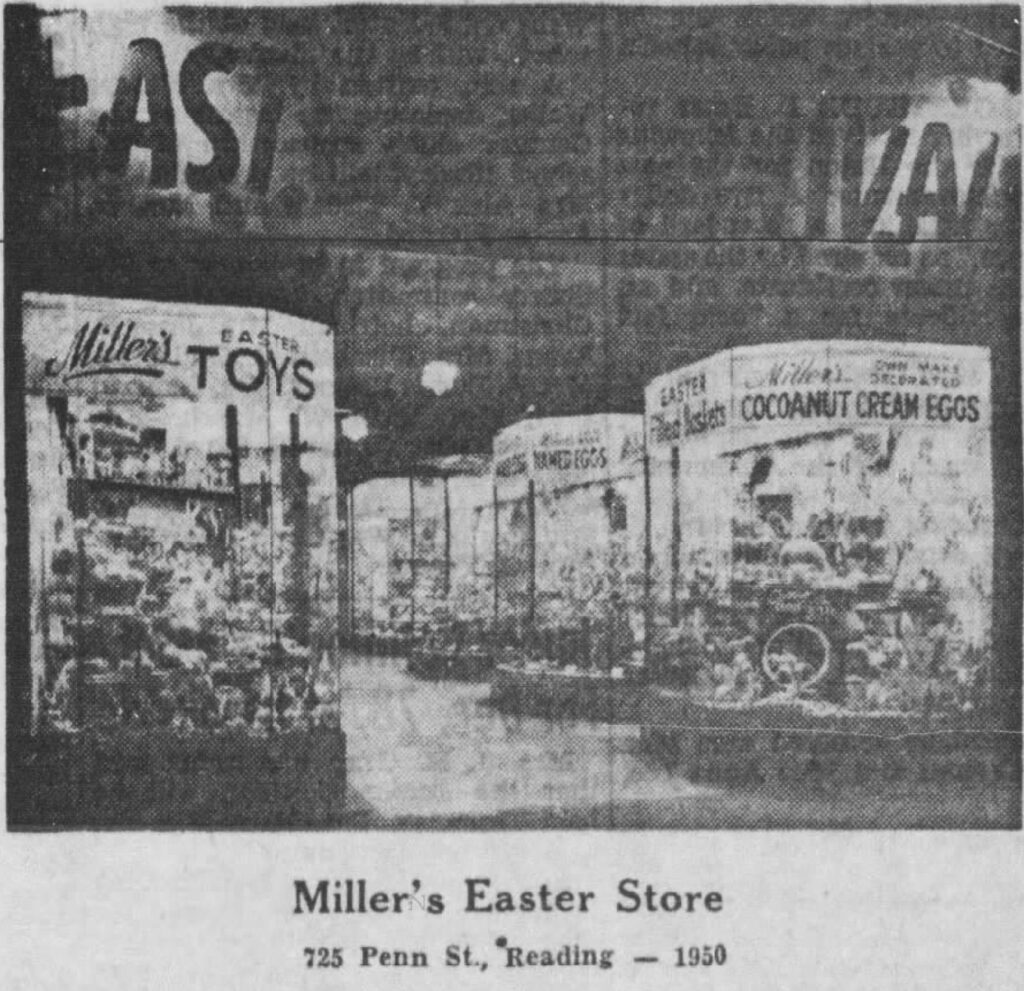 Arthur's obituary stated that at the company's peak it operated 60 stores across the Berks, Schuykill and Montgomery County regions. Some of these were 5c-10c-1.00 stores, some were just ice cream parlors and eateries, all bore the iconic Miller's namesake. The stores sold toys and costumes in addition to candy and ice cream. As one can imagine, it was paradise for children of all ages.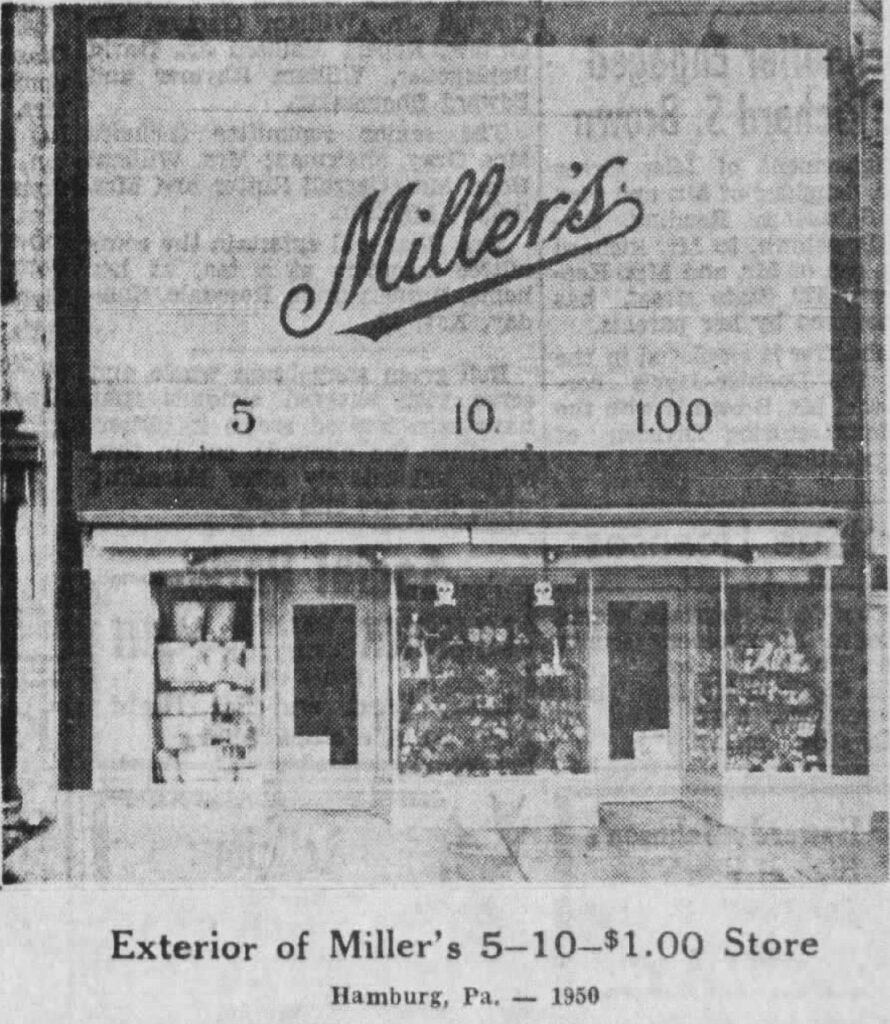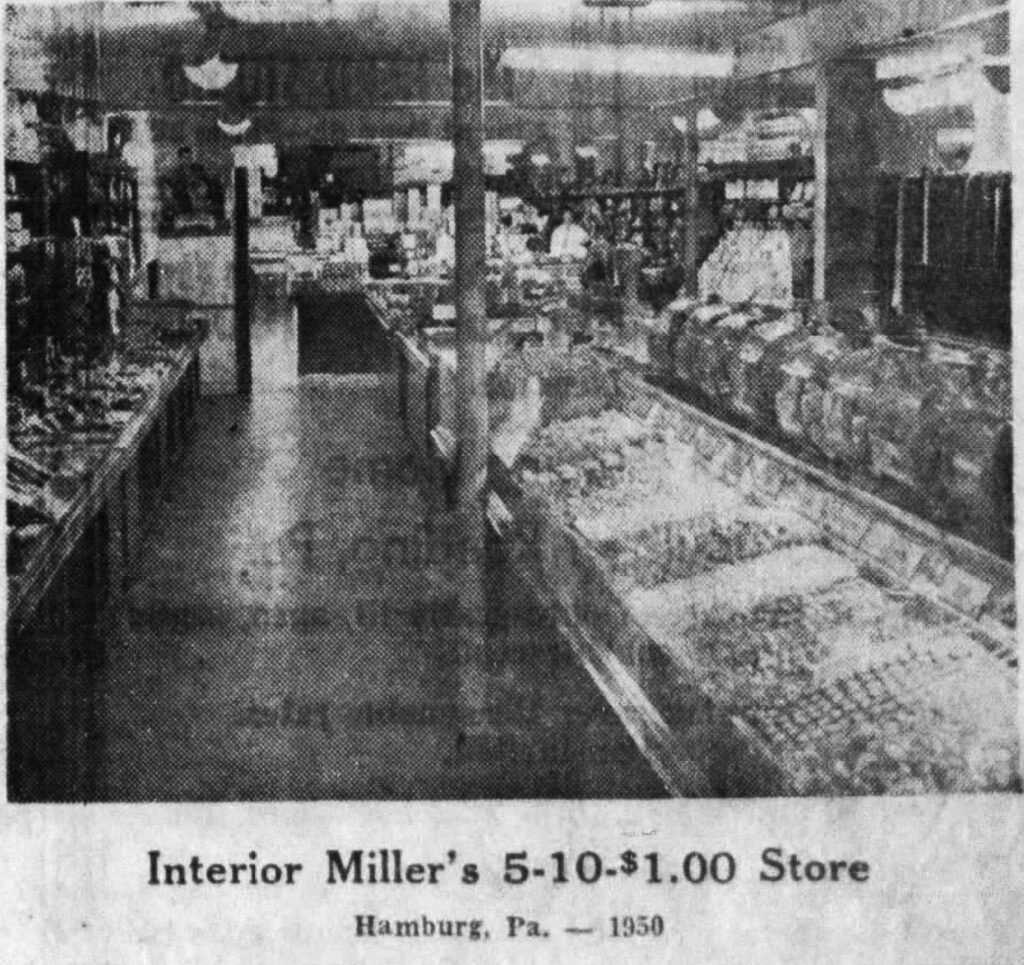 After Arthur's death in 1964 the Reading ice cream and candy plants and Wyomissing retail locations were closed and sold. At the time of his death he was still proprietor of Hamburg's Miller's 5-10c-$1.00 store. Any other stand alone-Miller's locations were more like franchises by this point – privately owned establishments only bearing the name. It seems like most of these locations were closed by the 1990s. Arthur's home store of Hamburg was the longest lasting; only closing its doors in 2016. Feel free to drop any additional knowledge or memories of Miller's in the comments.