On February 23rd 1949 Farview Elementary school in Kenhorst was heavily damaged by fire. It was built in the 1930s. The school had a student population of 485 and was part of the greater Cumru Township School system. Aid was offered by neighboring Shillington and Reading school districts.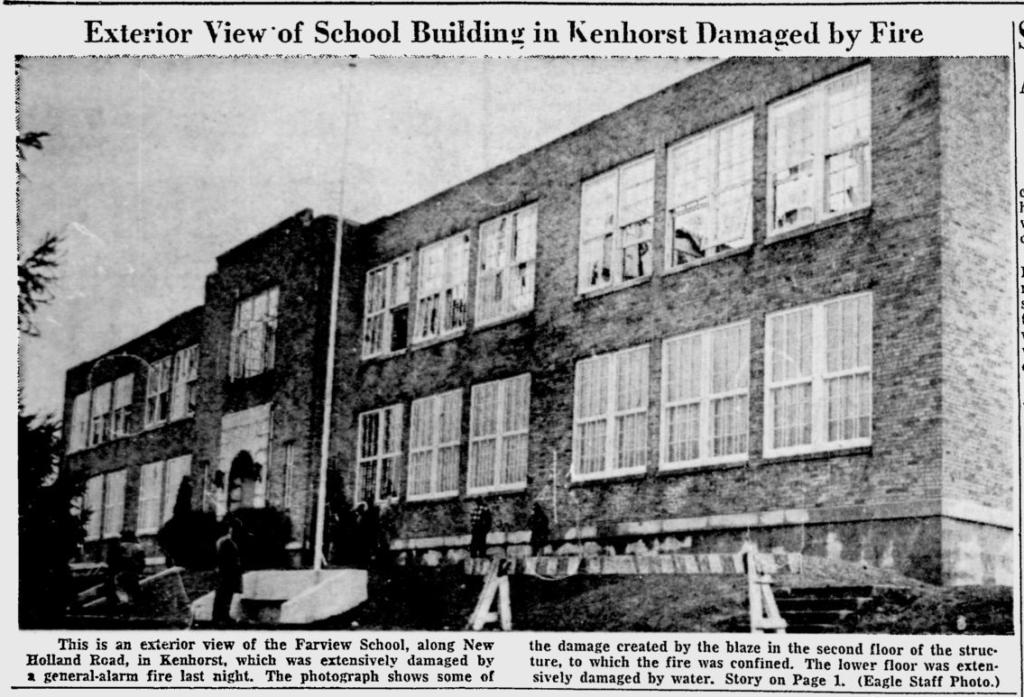 Classes were held in Oakbrook and Millmont Schools as well as the Kenhorst Fire Company while the building was being renovated.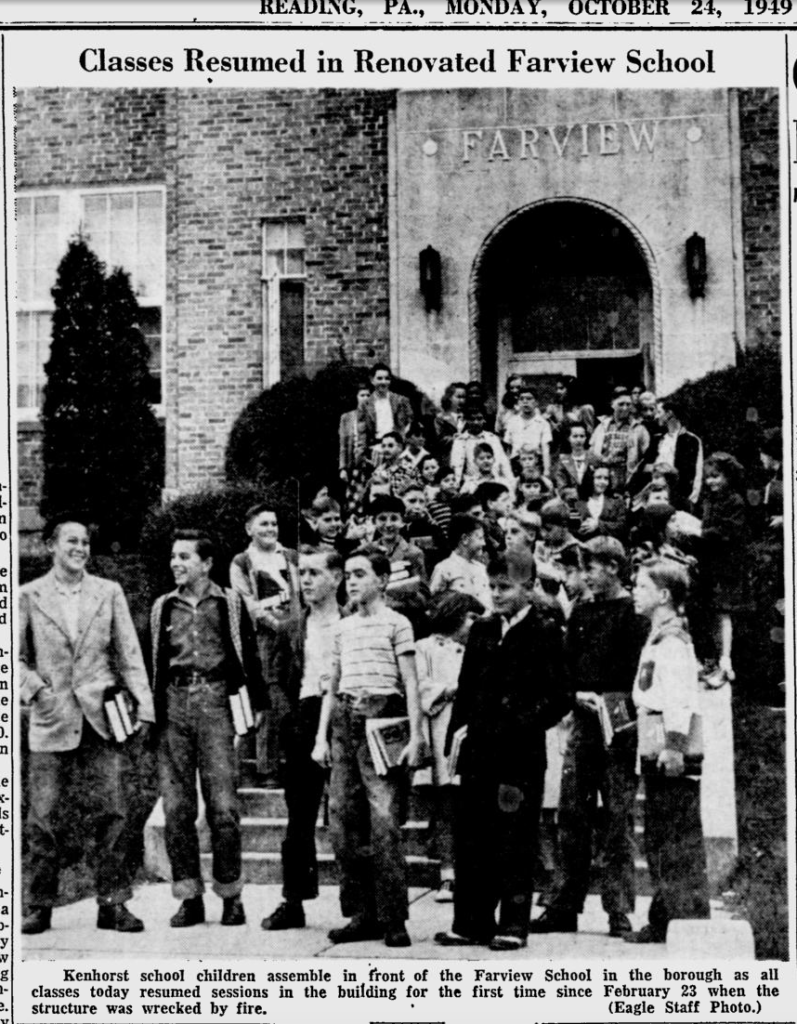 It is unclear what the path to high school for children who attended these Kenhorst elementary schools was, as Kenhorst never had its own high school. Perhaps they got to choose between neighboring Reading and Shillington High Schools. Farview and all Cumru Township schools were merged with the the Shillington, Brecknock and Mohnton districts five years later in 1954 when the new Governor Mifflin School District was formed.
The school ceased operations for the Governor Mifflin School District in 1981 and was sold in 1987. Various private schools have occupied since. The building still exists today and is currently home to New Story Schools.