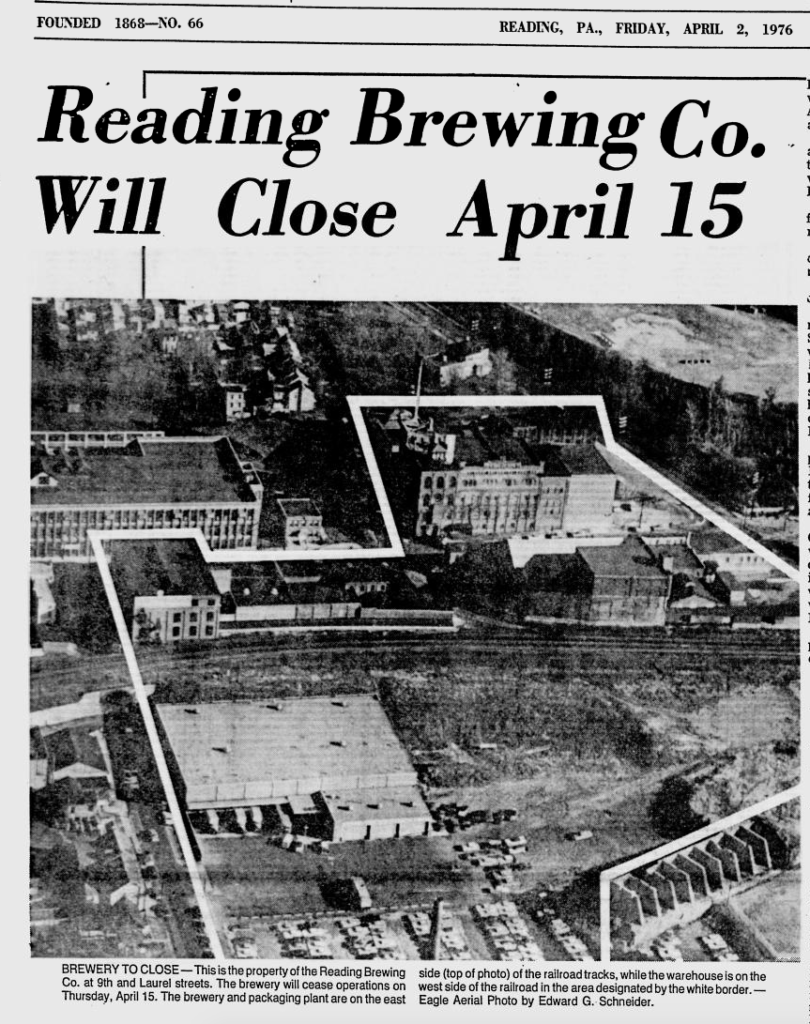 On this day in 1976 the Reading Brewing Co. shuttered permanently. Employee's cited miss-management for the bankruptcy of the company. Management blamed industry giants killed the small-guy brewers like Reading. Maybe a little bit of both are true. All local breweries that were once popular met their demise around this time due to heat from nationally-distributed beer brewers like the Anheuser-Busch's and MillerCoors.
Ironically, almost a half a century later the tide has turned again in favor of the small guy brewers. Now we call them "micro-breweries" and they have been popping up in tremendous numbers around Berks and beyond.
One of Reading Brewing Company's most popular products, Reading Premium Beer, has been revived and produced by Sly Fox Brewing since 2019.
The history of the Reading Brewing Company can be read here