Showbiz Pizza Place incorporated in 1980 and entered the Berks County market in 1982. Its location was in Muhlenberg Plaza on the northern Belleview Avenue side. Showbiz Pizza featured an entertaining cast of animatronic characters including Billy Bob Brockali, Looney Bird, Fatz Geronimo and Mitzi Mozzarella. This main stage animatronic show was called "The Rock-afire Explosion". The restaurant also had an arcade and coin operated rides.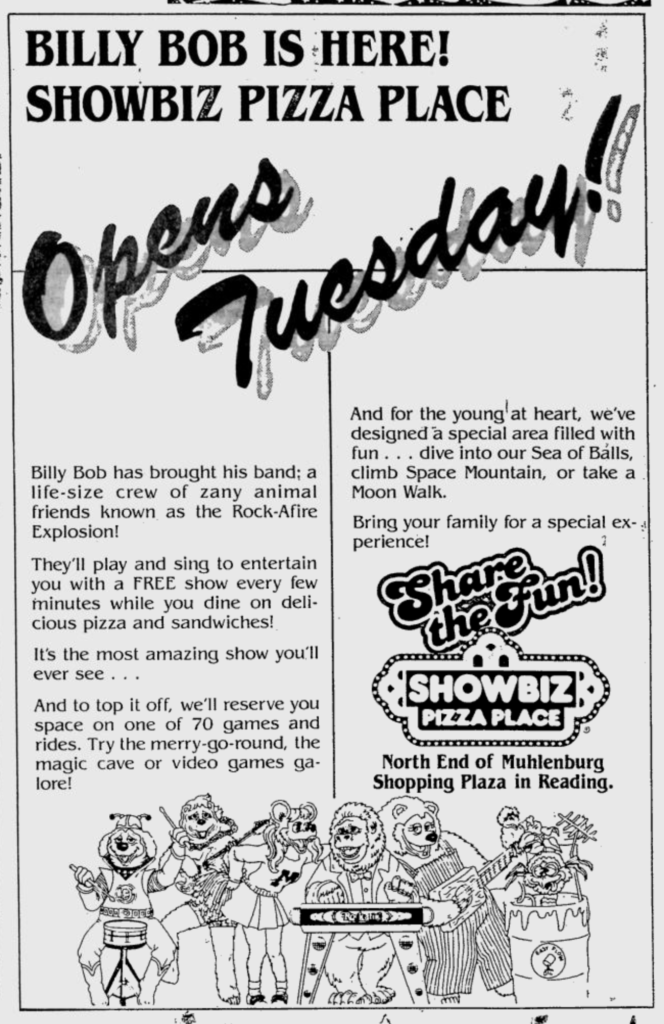 Major Magic's
Even though national birth rates began falling in the late 1960s and bottomed out in the 1970s, the new animatronic child-themed restaurant market was a competitive and saturated one in the 1980s. Berks County also had another animatronic children's establishment, Gadget's in the Berkshire Mall, which opened around the same time as Showbiz in 1982. Showbiz outlasted Gadgets, but by 1988 it also went belly-up and was absorbed by competitor Major Magic's All-Star Pizza Revue.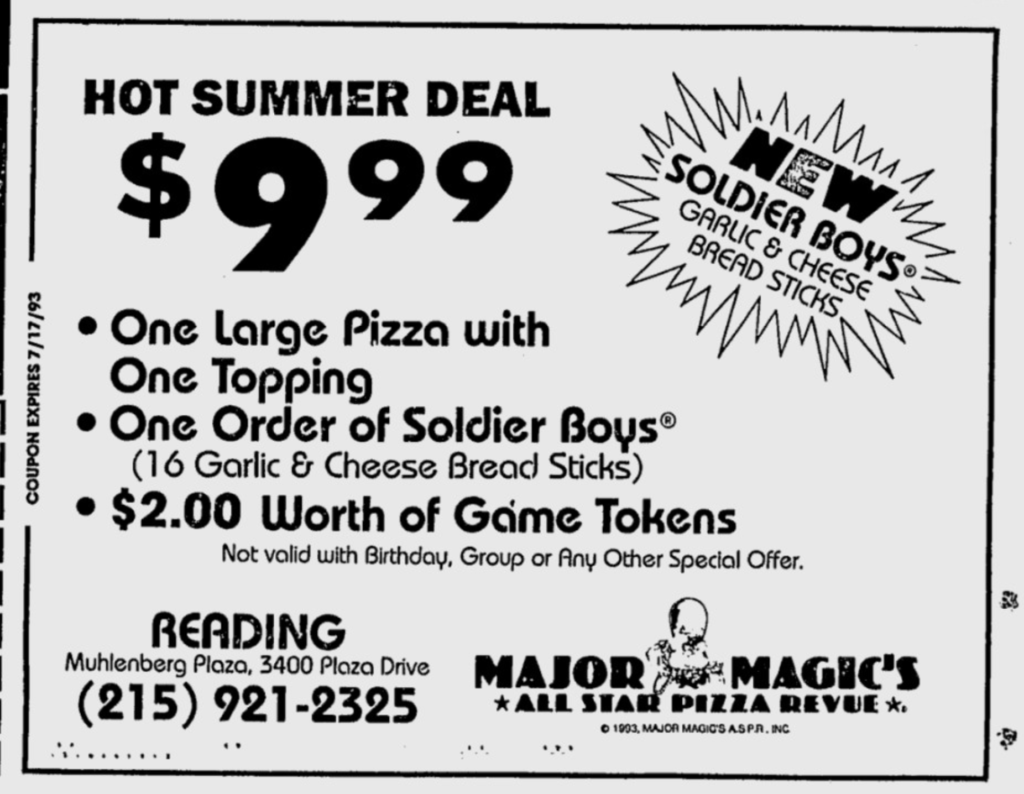 Major Magic kept all of the Showbiz animatronics and retrofitted some while slowly replacing the others with Major Magic characters. Major Magic lasted until 1996 when it also went out of business.
The building has since been subdivided and occupied by a walk-in Bingo hall, a restaurant named Jimbo's, and a YourBet! convenience store. The northern exterior wall still has the iconic yellow and red stripe paint design today.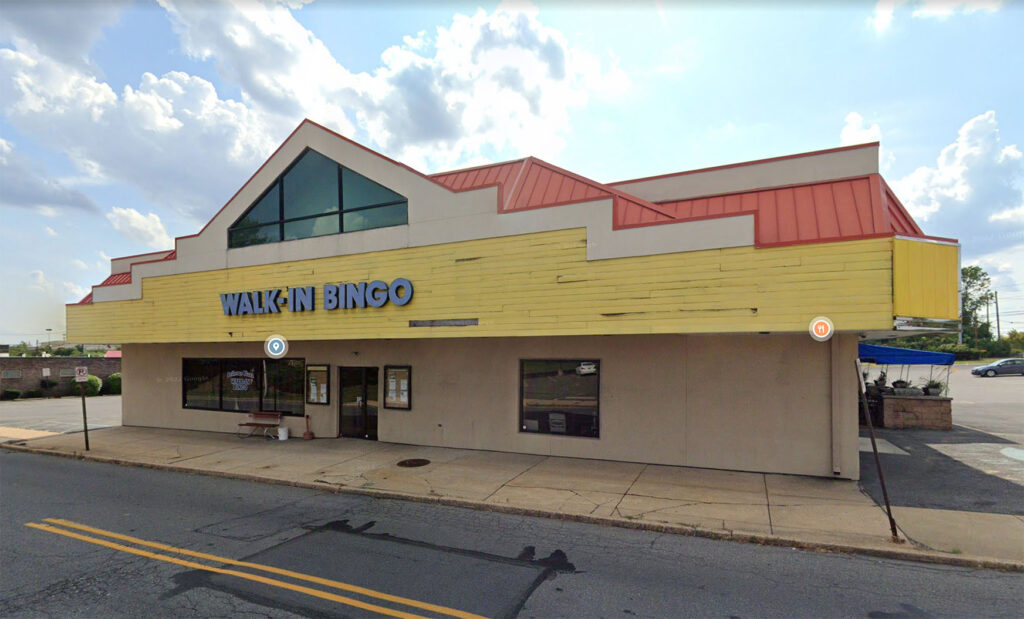 Chuck E. Cheese
The only remaining vestige of the children's entertainment era that Gen X'ers and Millennials enjoyed is Chuck E. Cheese which is located in the Broadcasting Square shopping plaza. Chuck E. Cheese was the first children's entertainment center chain to boast animatronics back in 1978, and seems to be the only one to continue into the new millennium; albeit with financial troubles. Only in 2019 did the parent company finally retire all of its animatronic entertainment. I can find no information on when Chuck E. Cheese entered the Berks market, so if you know feel free to drop it in the comments.