The Northmont School was built in 1922 and opened for Reading School District's 1923-24 school year with six grades in each of its six classrooms. Kindergarten was added for the 1929-30 year but discontinued after 1935.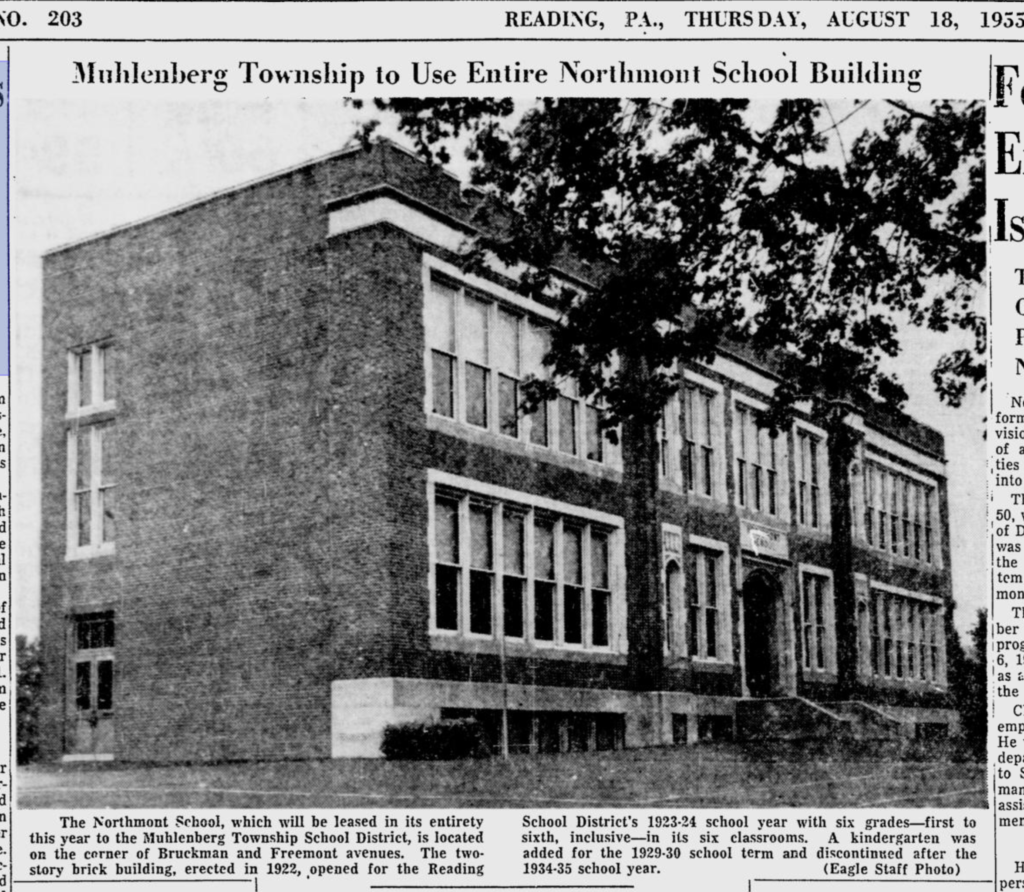 In 1955 the Reading School District discontinued use of the building, but leased the building to Muhlenberg Township for the use of its own pupils.
From RACC's founding in 1971 until 1978, it's home was the old Northmont School building on Bruckman Avenue in Northmont. According to a Reading Eagle article, Northmont was a 56 acre plot of land bought for $26,000 in 1910 by a man named David B. Hoffner. It was wedged between North 5th Street and Kutztown Road, where the city meets Muhlenberg Township. Anticipating northward expansion of the city, Hoffer began building duplex homes in a development he would call Northmont. The school was built shortly after and used as an elementary school.
In the 1940s and 50s Northmont was a thriving suburbia. By the early 70s the population of youngsters dwindled and the Northmont elementary school was closed. 1971 is when RACC was founded, acquired the building and held their first classes there. According to their website,
Reading Area Community College was founded on October 1, 1971, and sponsored for 20 years by the Reading School District. Classes were held for the first time on October 13, 1971, with an enrollment of 265 students. The college operated from several buildings throughout Reading during its early years until it acquired the Holiday Inn (the current Berks Hall building) in 1978.
Some other buildings RACC utilized during the 1970s were the Riverside School Building, Schuylkill School Building and the Millmont School Building.
At some point the Northmont School building was converted into apartments, which is still it's function today.