If you grew up in the Wyomissing Borough in the early and mid 20th century you might recall Old Man Echo. It was an entrance to the sewer water drainage system which could be followed for miles underneath the streets of Wyomissing. Presumably getting its name from the effect ones voice had when speaking or yelling into the opening.
There is also allegedly some Pennsylvania German lore surrounding the drain opening. A Wassernix, a german-rooted word for Mermaid, lived peacefully in the Wyomissing Creek for centuries. In the early 1900s, she was enraged by the development of Wyomissing and consequently the drainage construction. So naturally she imprisoned the soul of a worker who was helping build the sewers in the maze of piping under the borough streets. Children from the area would be drawn to the entrance to yell out to the worker's trapped soul so he could find his way out. They couldn't remain long, for if the Wassernix caught them their souls too might become trapped in the sewers.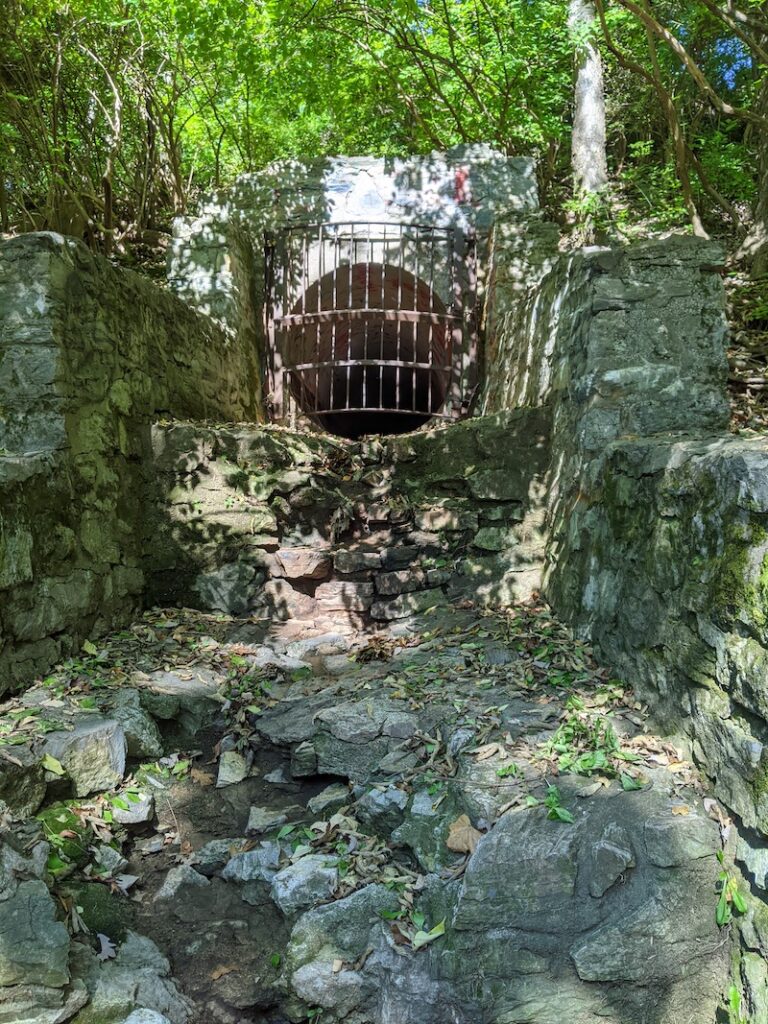 Today, the gated Old Man Echo is still visible along the Wyomissing Park Trail. It was barred over in the 1970s to prevent local youth from partying inside of the pipes. Or perhaps to stop the souls of children from getting sucked inside.