John F. Kennedy (JFK) made a campaign stop in Berks County PA on September 16th, 1960. He was a presidential candidate at the time of the visit, and went on to win the presidency. JFK spoke the a huge crowd in Penn Square after making a parade all the way into town down Route 422. Afterword his entor went out of the city south and through Shillington on the way to his next destination.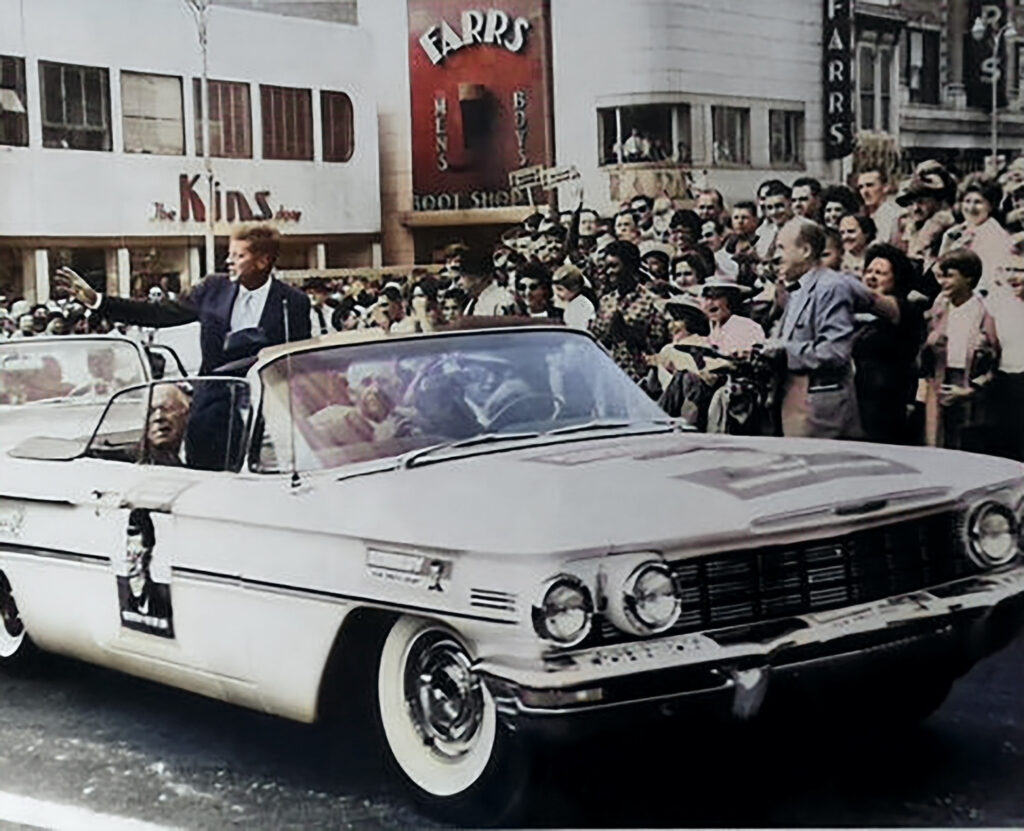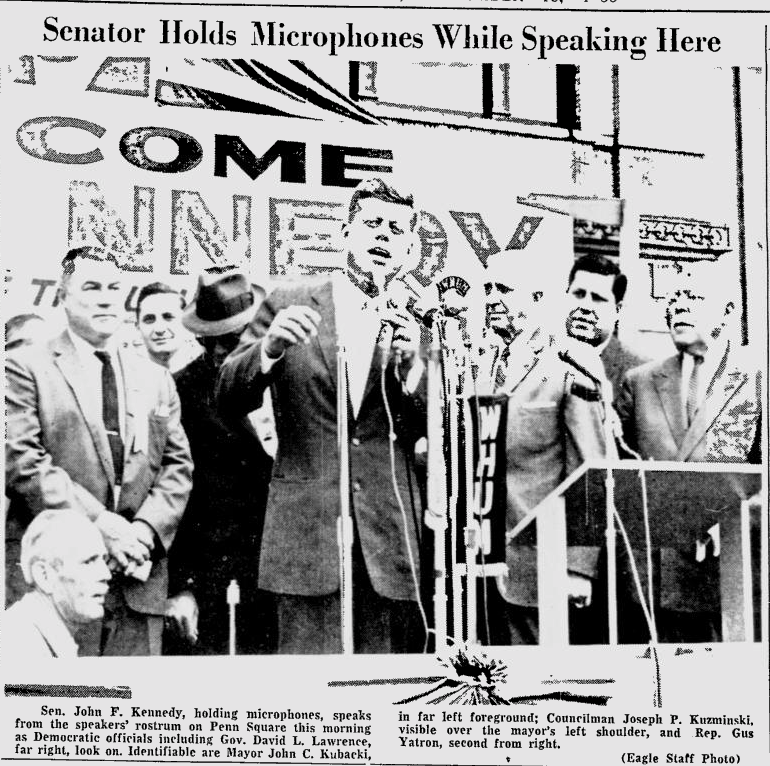 Sen. John F. Kennedy, holding microphone, speaks from the speakers rostrum on Penn Square this morning as the Democratic officials including Gov. David L. Lawrence, far right, look on.
Sen John F. Kennedy arrived on Penn Square this morning and before his car holted in front of the speakers' stand the candidate was mobbed by admirers and anybody else caught in the rush of the tide.
Much of the crowd, which jam-packed Penn Square this morning to see and hear Sen. John F. Kennedy reacted like screaming fans of a rock 'n' roll singing idol. When the democratic candidate for president arrive at the speakers' platform on the northeast of 5th and Penn Streets, the crowd – estimated up to 30,000 – broke through the police lines and mobbed the officials' area. They broke through flimsy rope barriers which city police had erected and brushed right past more than 25 city police, 15 state troopers, uniformed deputy sheriffs, county detectives and other police officials to get as close as possible to their hero of the day. It was the teenagers who gave Kennedy and his party the biggest massed scream. The older folks in the audience just cheered and applauded.