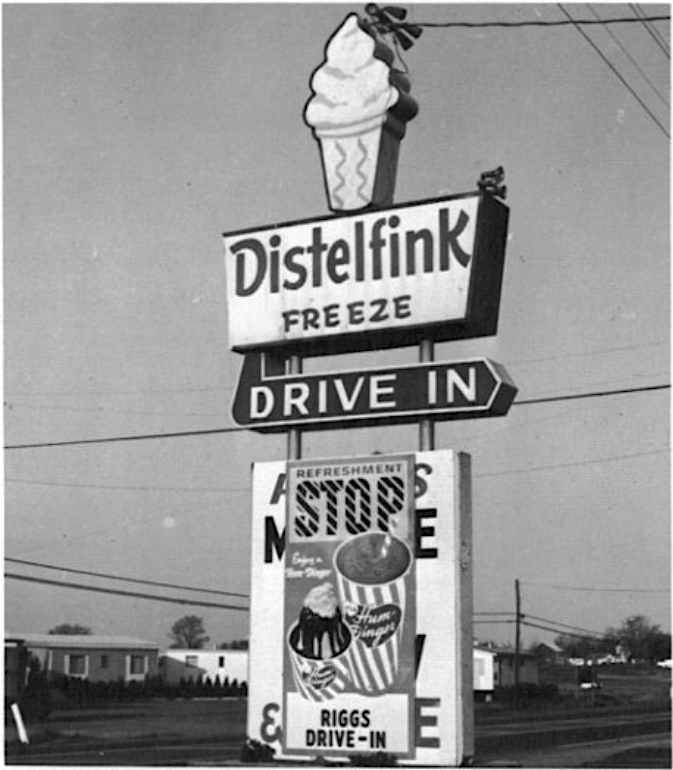 Distelfink Freeze aka Rigg's Drive In was another 1950s and 60s refreshment establishment and was located near Fleetwood. It was located on route 222 roughly 2 miles southwest of Kutztown.
It was located along route 222 near the old Lincoln Tavern in part of the area torn down to make room for the Kutztown exit northbound at the beginning of the Kutztown bypass. It was razed at some point in the later 1960s.
No info available on when it opened so if you have any relevant knowledge of the place feel free to expand in the comments.