In 1962, the company began its expansion program with the opening of an exciting, contemporary "Boscov's West" in November, located at 3564 Penn Avenue in Sinking Spring/West Lawn.
Boscov's West caught on fire on November 20th, 1967 only 5 years after it had opened, and ironically the same exact day Boscov's East, the newest venture was opened. It was determined to be started by an ember from the incinerator.
Friendship firemen, called in from Reading for special assistance, peer into a smoke-filled opening on the east side of the store.
Water is poured continuously on the east section of the department store by the Schuykill company after the side of the building is reduced to almost a skeleton.
A huge blaze breaks out in the incinerator area toward the rear of the store and smoke bellows forth. In the foreground are semi-trailer trucks parked at the store.
The West Reading Fire Co. ladder truck has moved in closer to enable its man to spray better with the ladder hose. The action here was crucial in order to save the adjoining supermarket. the water poured constantly from the "pipe" prevented the blaze from reaching the supermarket.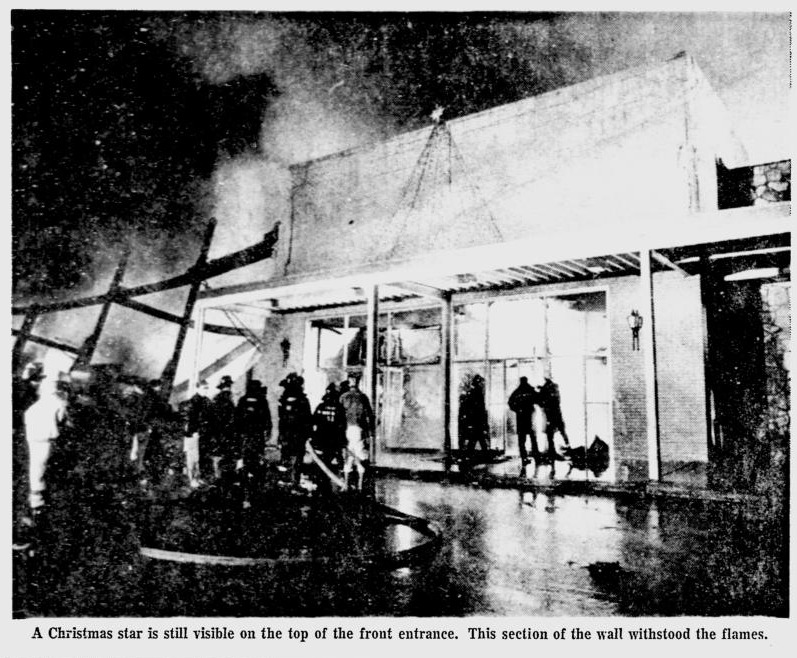 A Christmas star is still visible on the top of the front entrance. This section of the wall withstood the flames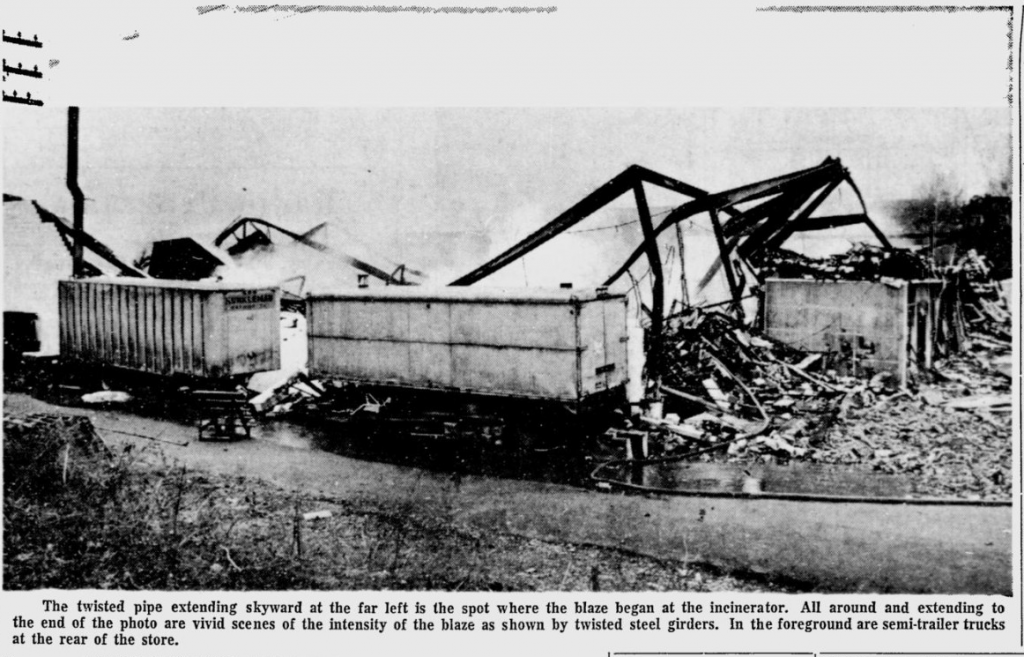 The Boscov's West fire gutted the store. The decision to rebuild Boscov's West was made after thousands of phone calls swamped the switchboard and letters weighed down mailmen, all pleading "please give us back our store." A rebuilt West opened in November 1968.