In 1962, the company began its expansion program with the opening of an exciting, contemporary "Boscov's West" in November, located at 3564 Penn Avenue in Sinking Spring/West Lawn.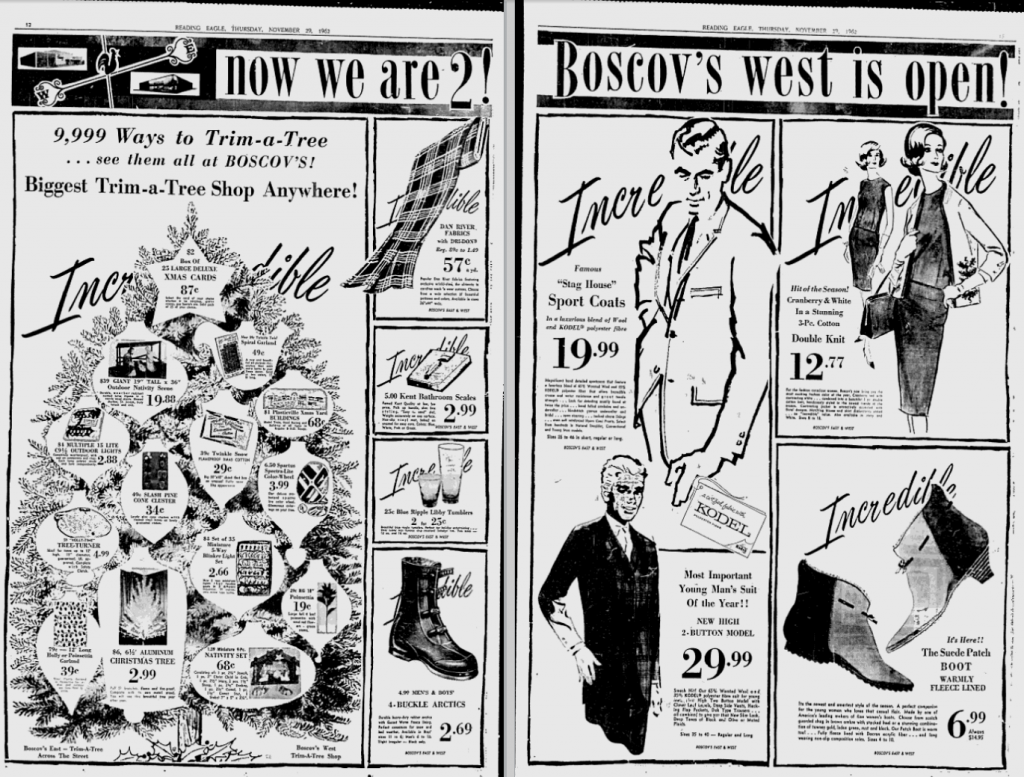 Boscov's West caught on fire on November 20th, 1967 only 5 years after it had opened, and ironically the same exact day Boscov's East, the newest venture was opened. It was determined to be started by an ember from the incinerator.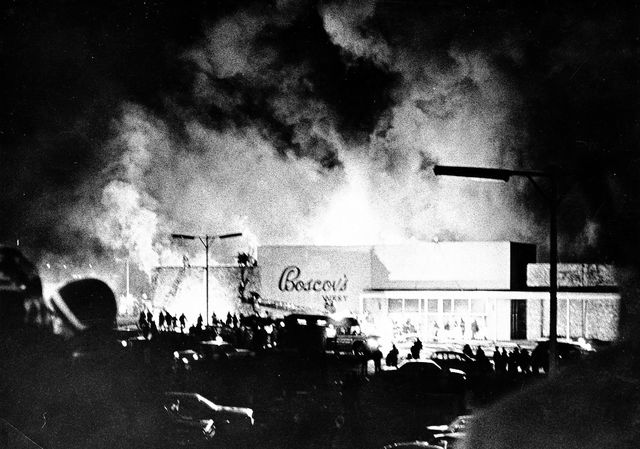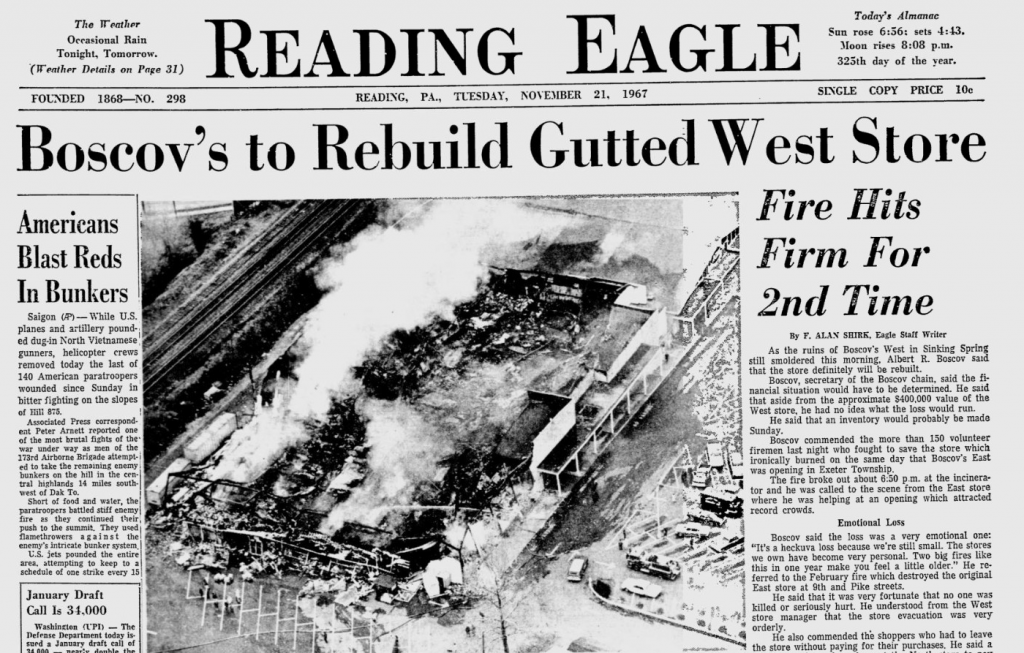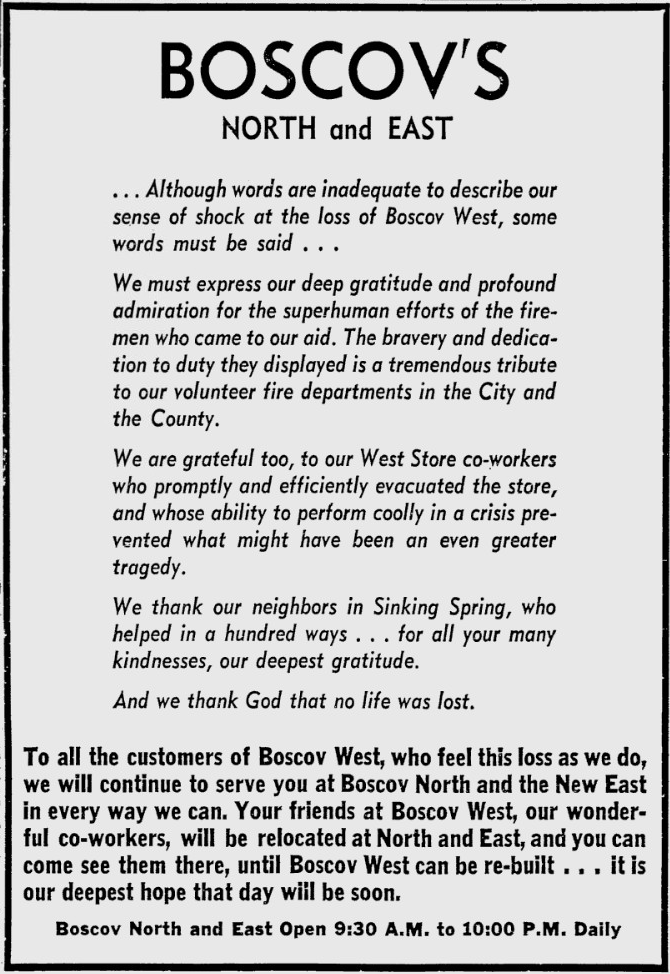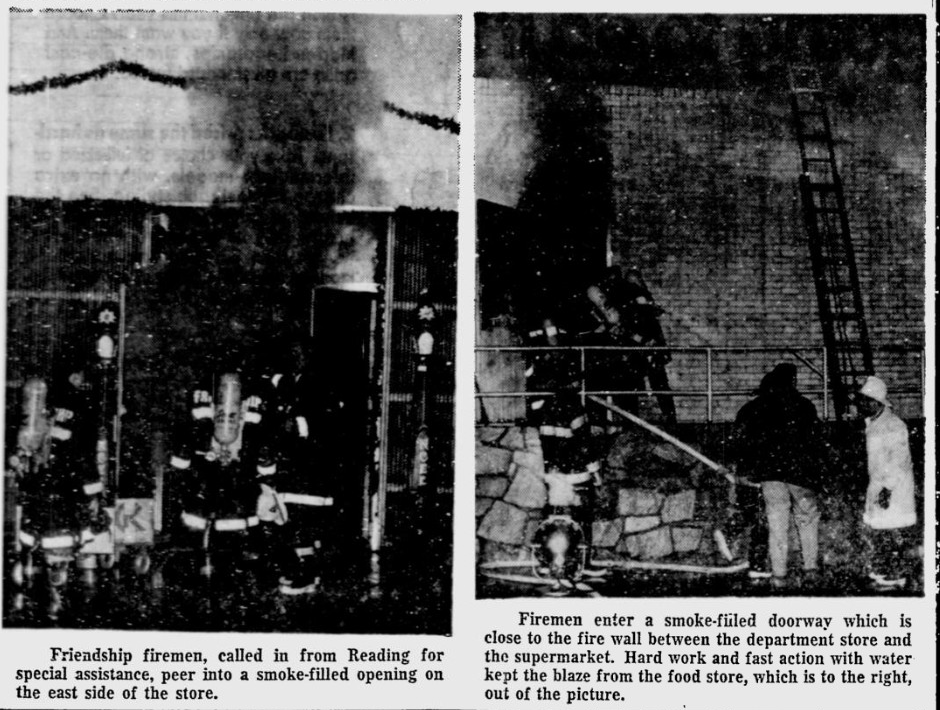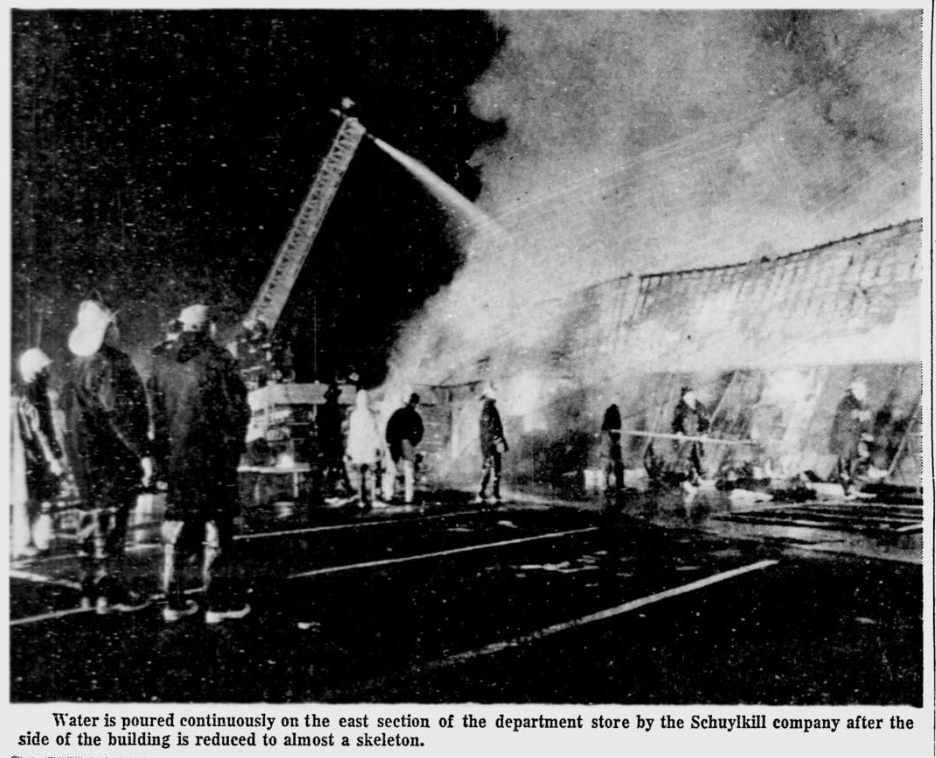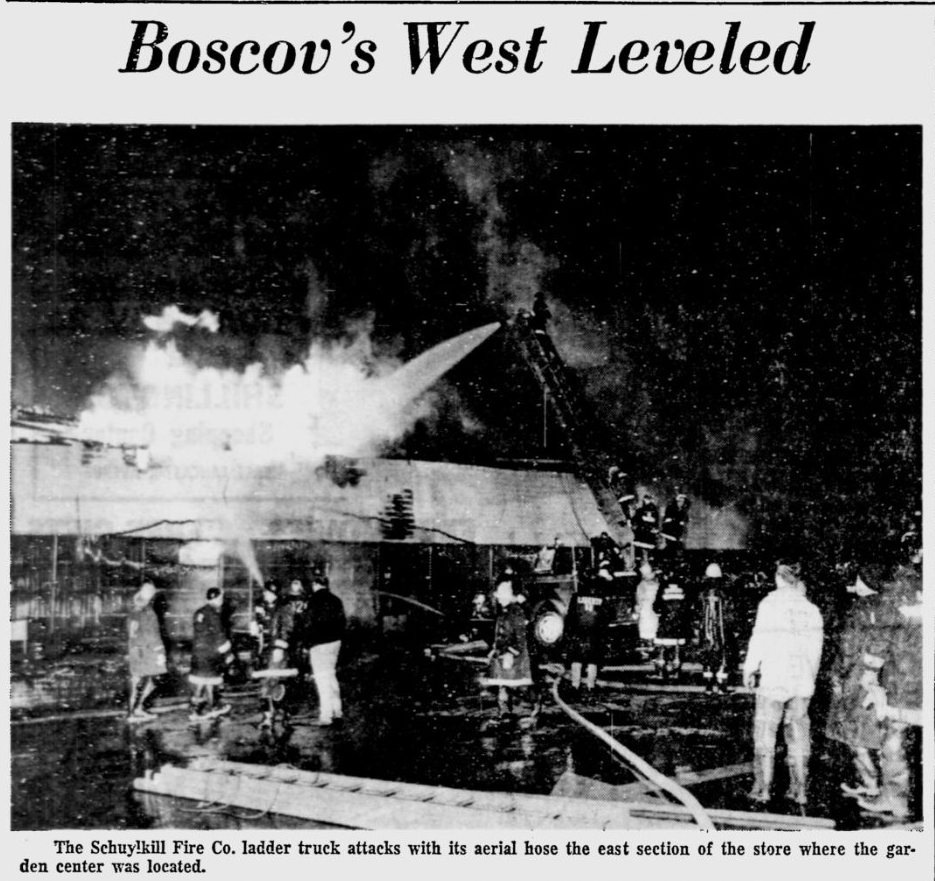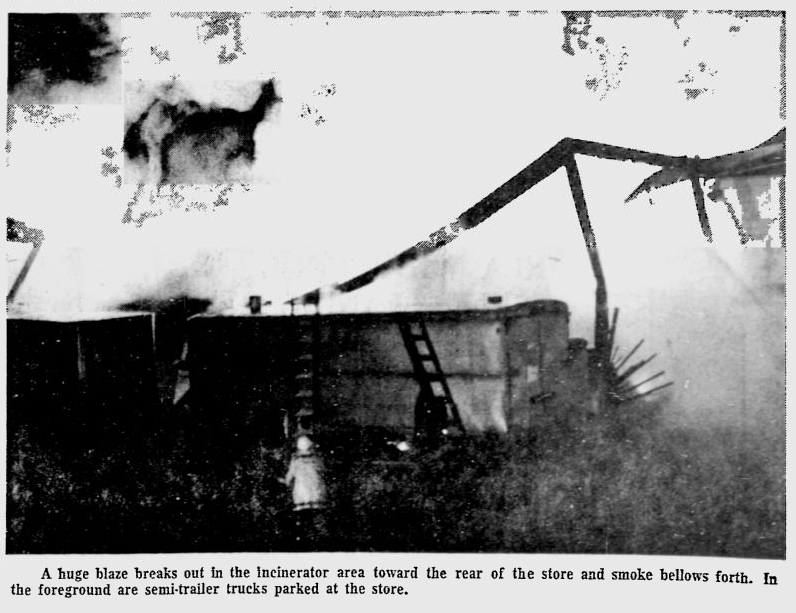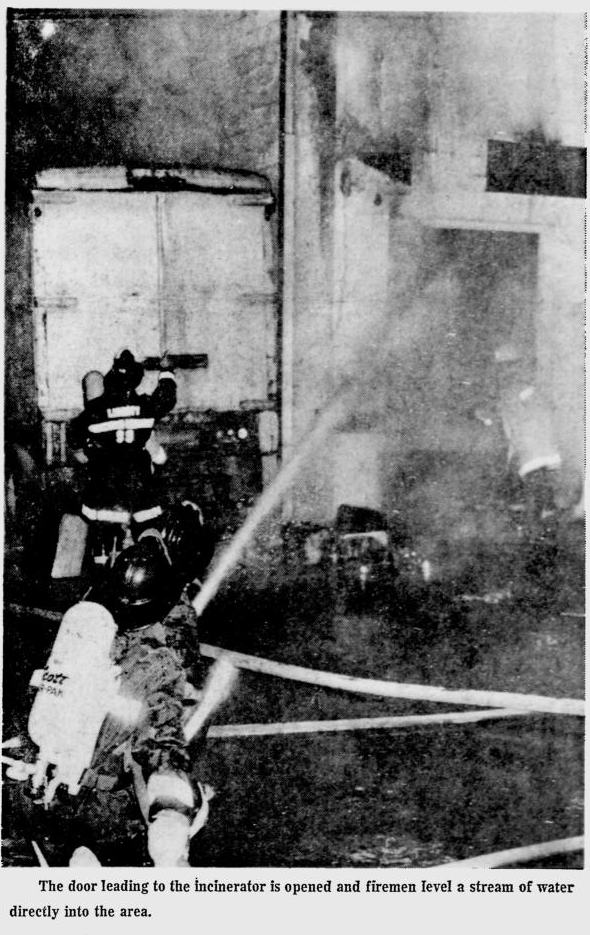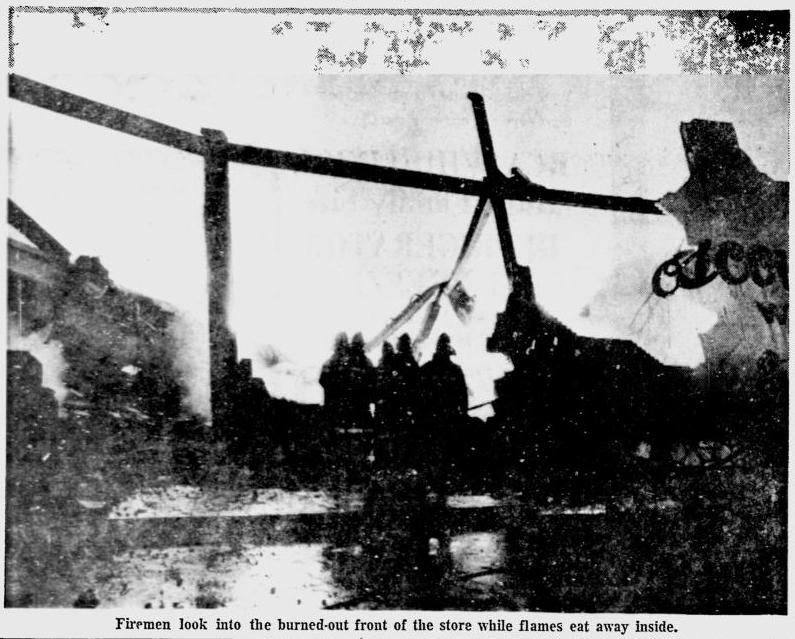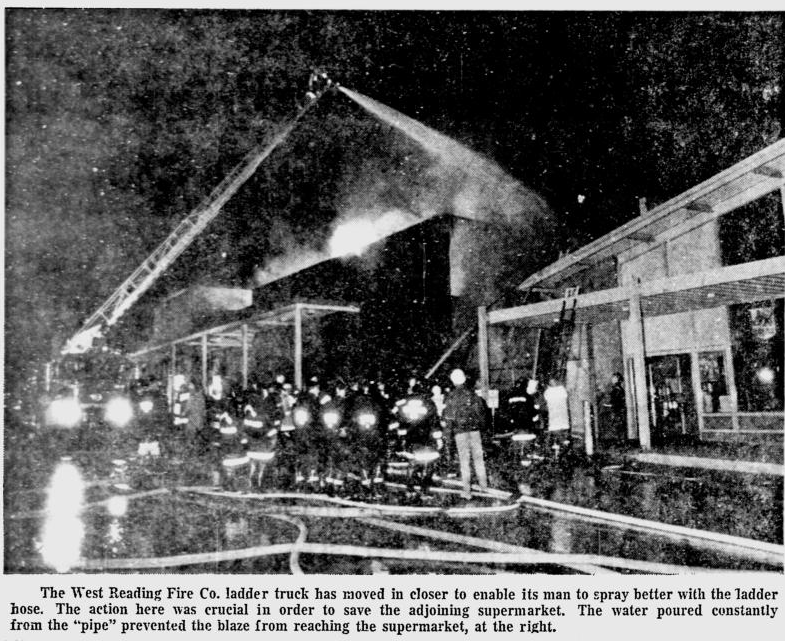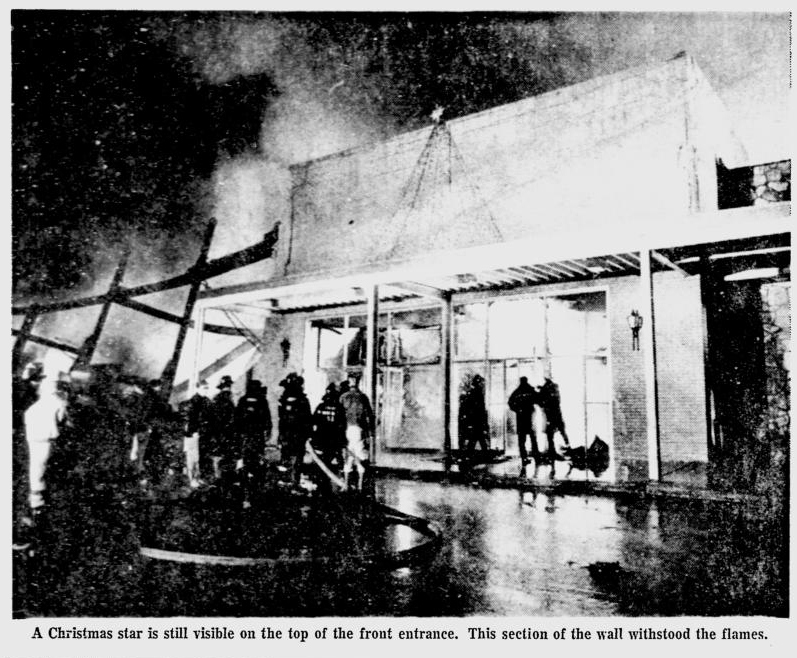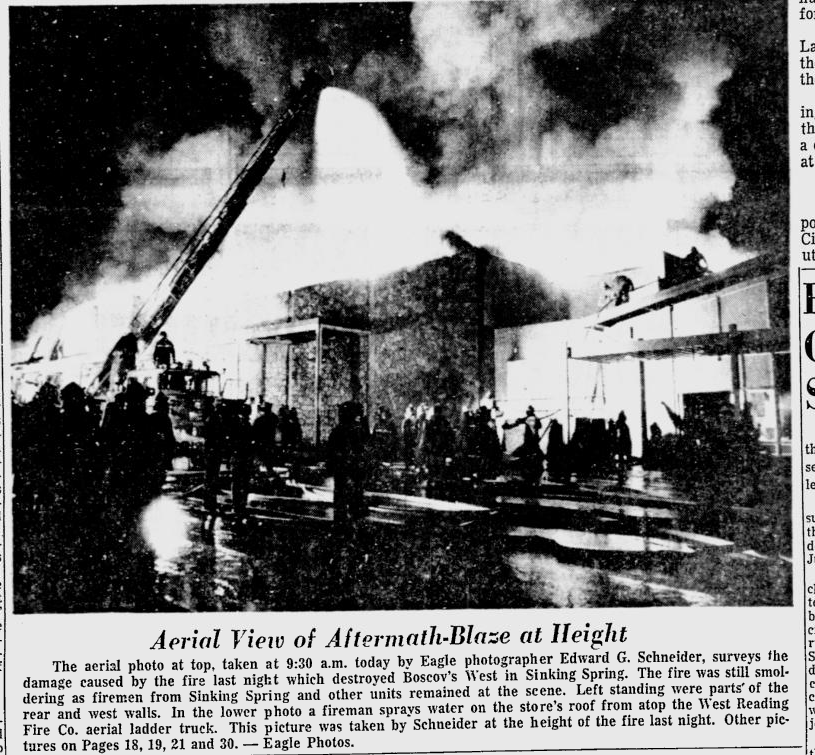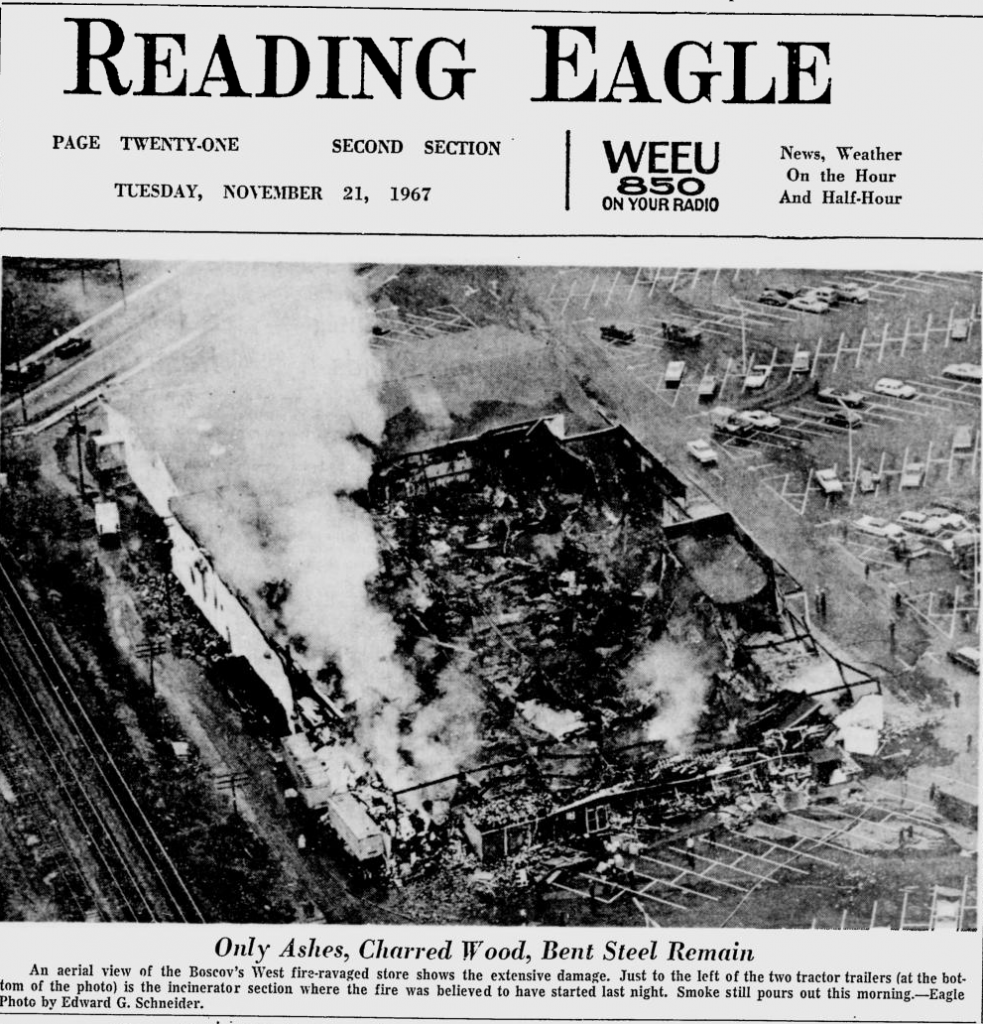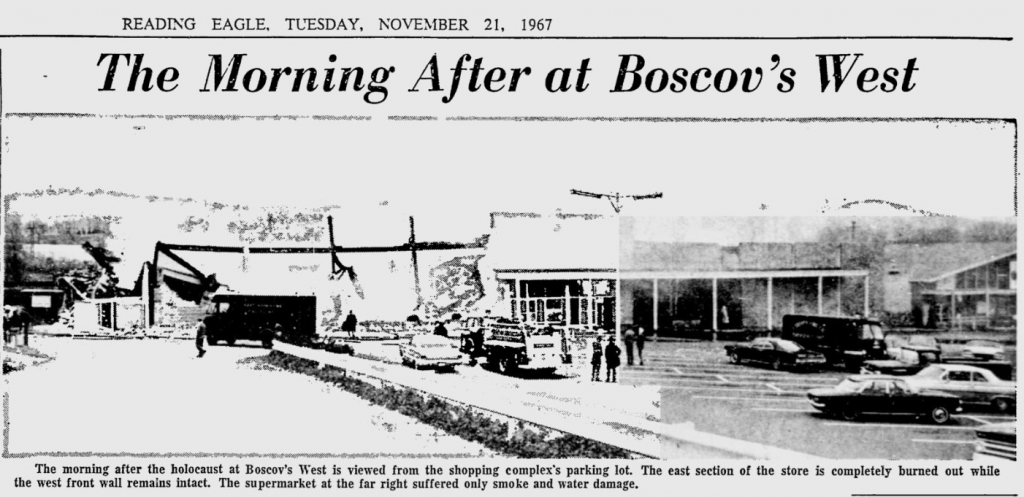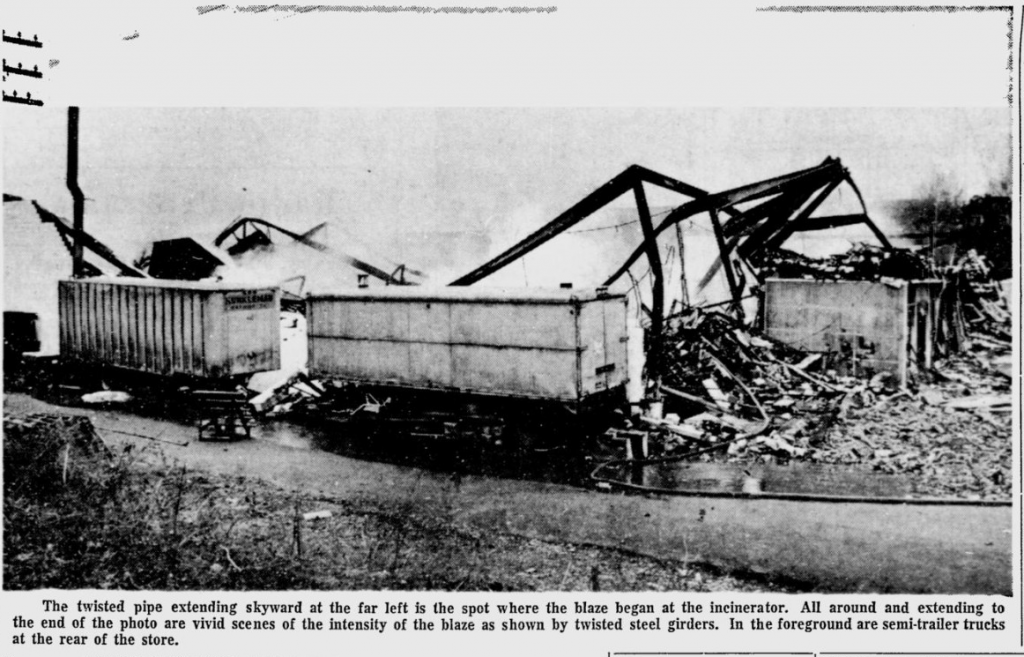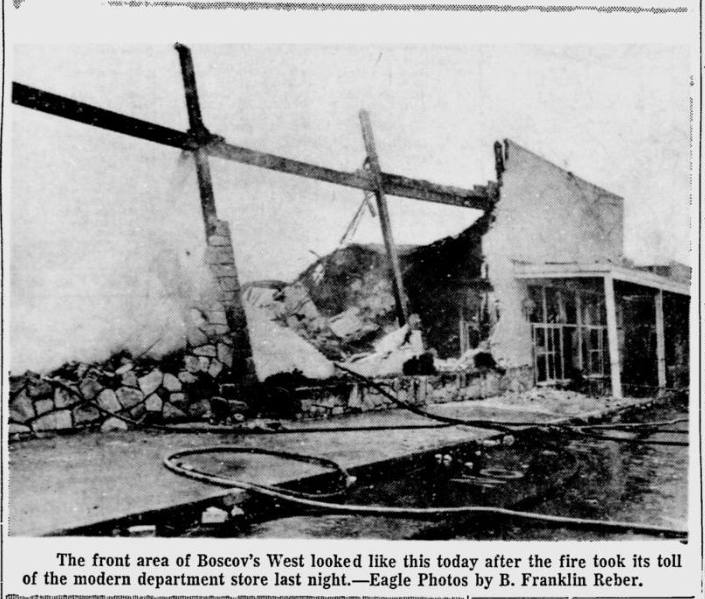 The fire gutted the store. The decision to rebuild West was made after thousands of phone calls swamped the switchboard and letters weighed down mailmen, all pleading "please give us back our store." A rebuilt West opened in November 1968.