Socialist Park, now known as Willow Glen Park, was created in 1929, under socialist Reading Mayor, J. Henry Stump. In it's heyday, it boasted a dance hall, and a roller-skating rink. Today, the park hosts large local events, including the Apple Dumpling Festival in June, Berks Celtic Fest in July, and Shocktoberfest, a halloween scare attraction September through October.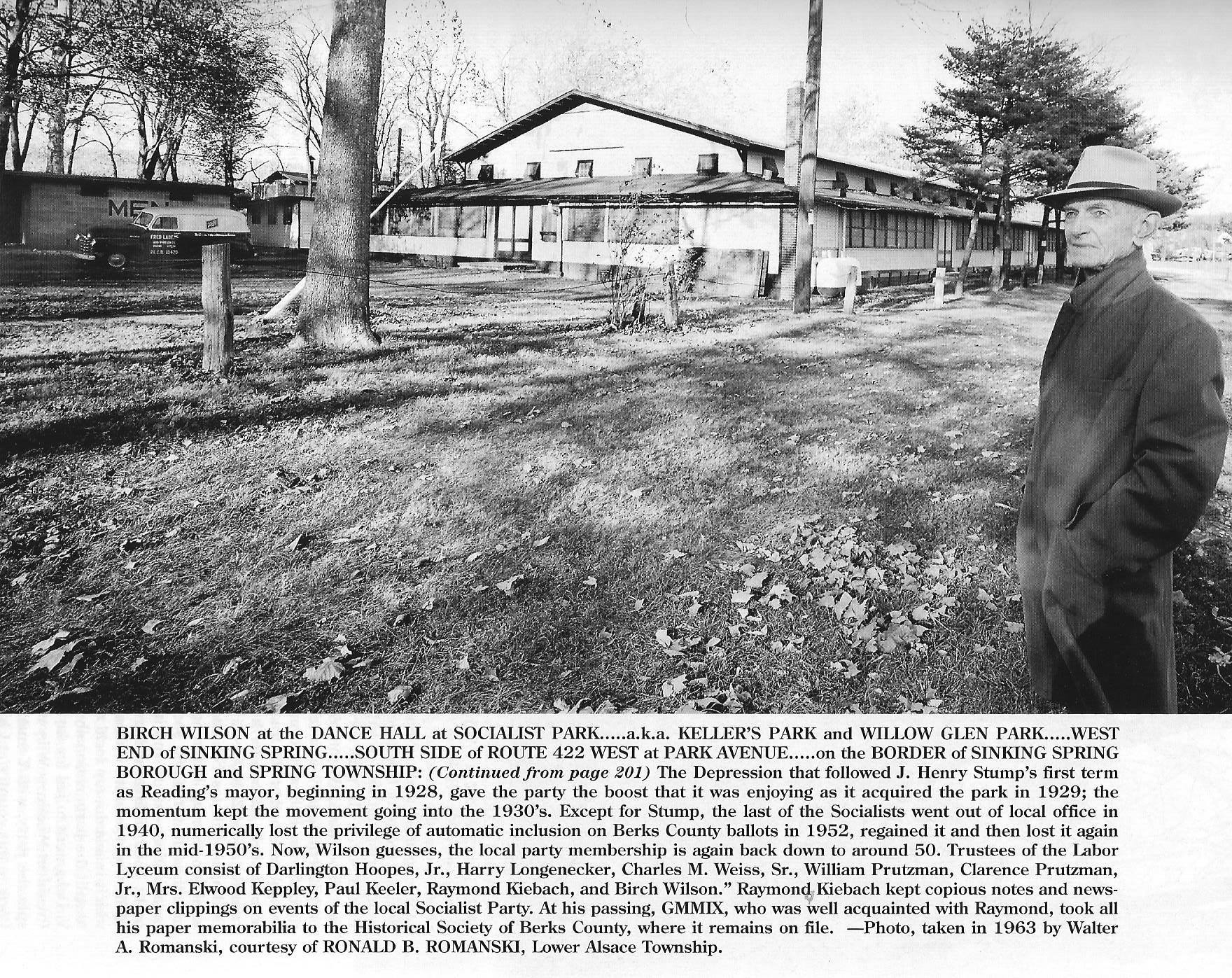 Birch Wilson at the Dance Hall at Socialist Park…aka Keller's Park and Willow Glen Park…West end of Sinking Spring…South Side of Route 422 West and Park Avenue…on the border of Sinking Spring Borough and Spring Township:
The Depression that followed J. Henry Stump's first term as Reading's mayor, beginning in 1928, gave the party the boost that it was enjoying as it acquired the park in 1929; the momentum kept the movement going into the 1930s. Except for Stump, the last of the Socialists went out of local office in 1940, numerically lost the privilege of automatic inclusion on Berks County ballots in 1952, regained it and then lost it again in the mid-1950s. Now, Wilson guesses, the local party membership is again back down to around 50.
– Photo taken in 1963 by Walter A. Romanski, couresty of Ronald B. Romanski.