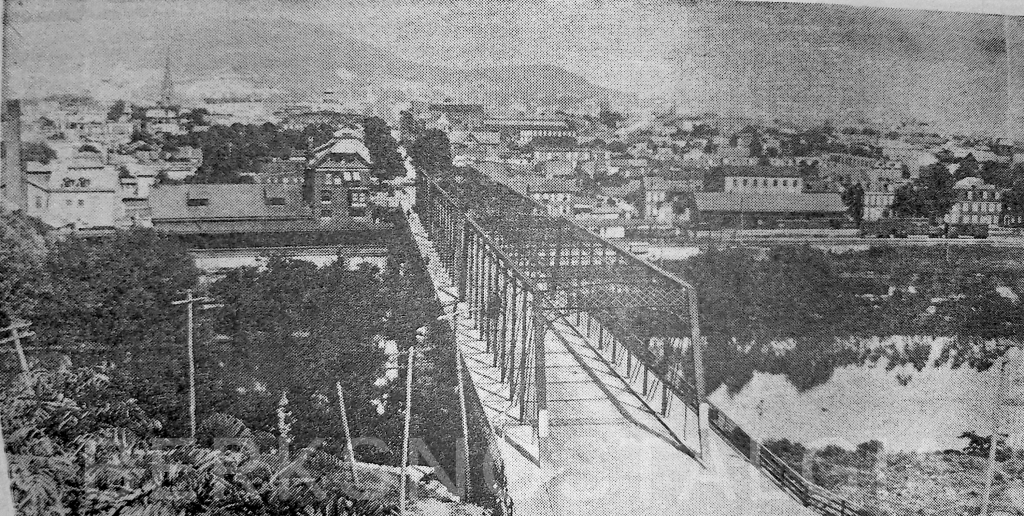 This photograph of Reading, Pennsylvania was taken around the turn of the 20th century from Leinbach's Hill in West Reading. Pictured in the foreground is the third Penn Street Bridge crossing the Schuylkill River. Across the bridge and to the left is the Pennsylvania Railroad station. A large big portion of Leinbach's Hill, including the area the photographer was standing while taking this photo was removed when the cloverleaf on/off ramps were constructed for the West Shore Bypass in 1962.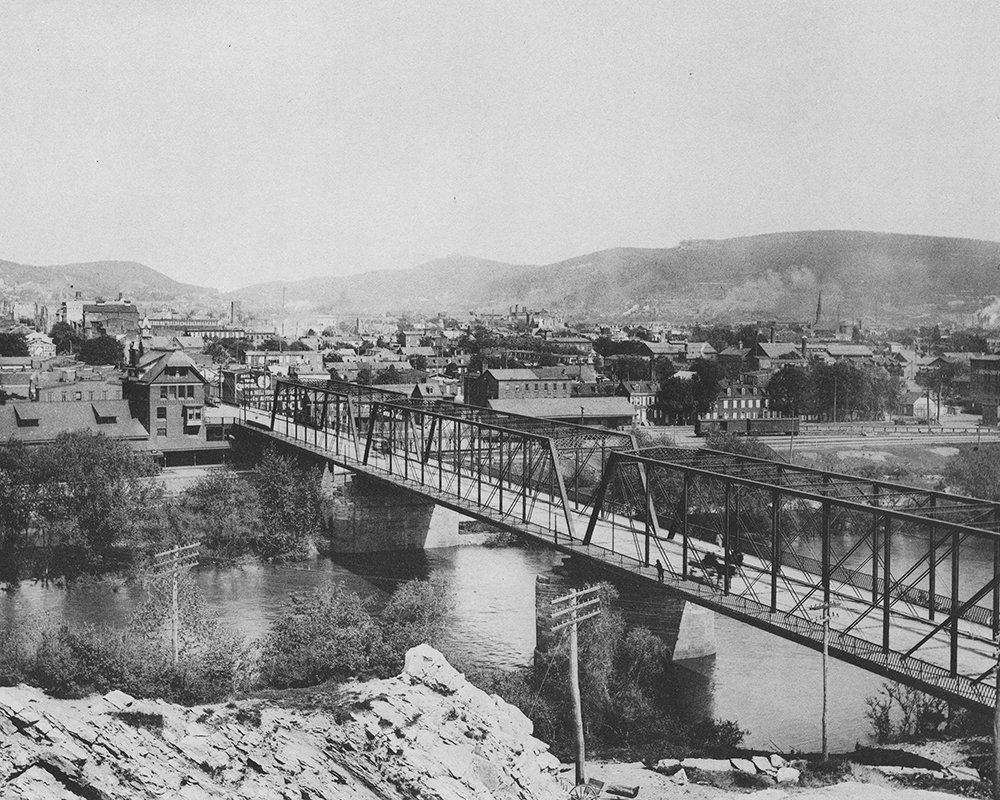 The first two Penn Street bridges were covered wood structures. The first was lost in a flood around 1850. The second was replaced by the iron bridge due to the danger of fire from railroad traffic under the bridge. The Iron bridge was built in 1884. This Penn Street Bridge (also called the Penn Street Viaduct) spanned a total of 1128ft. It was designed for ordinary horse and carriage traffic of the late 1800s, which rendered it outdated by the increased availability of the automobile in the 1900s.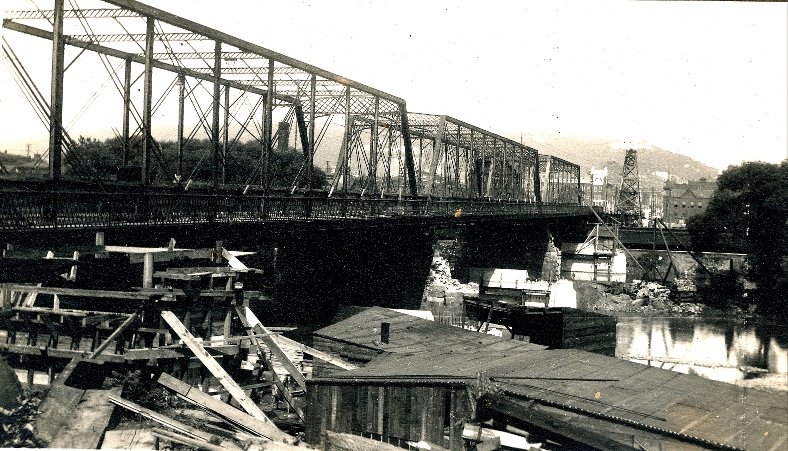 The new Penn Street bridge was constructed right alongside the old one and was completed in 1913. Just recently after over 100 years, the current Penn Street Bridge has completed a much needed $43 million rehabilitation from 2017 that lasted until early 2020. Approximately 22,000 commuters use the Penn Street Bridge daily to get to work and back. For those three years traffic in and out of the city on Penn Street was reduced to one way in each direction.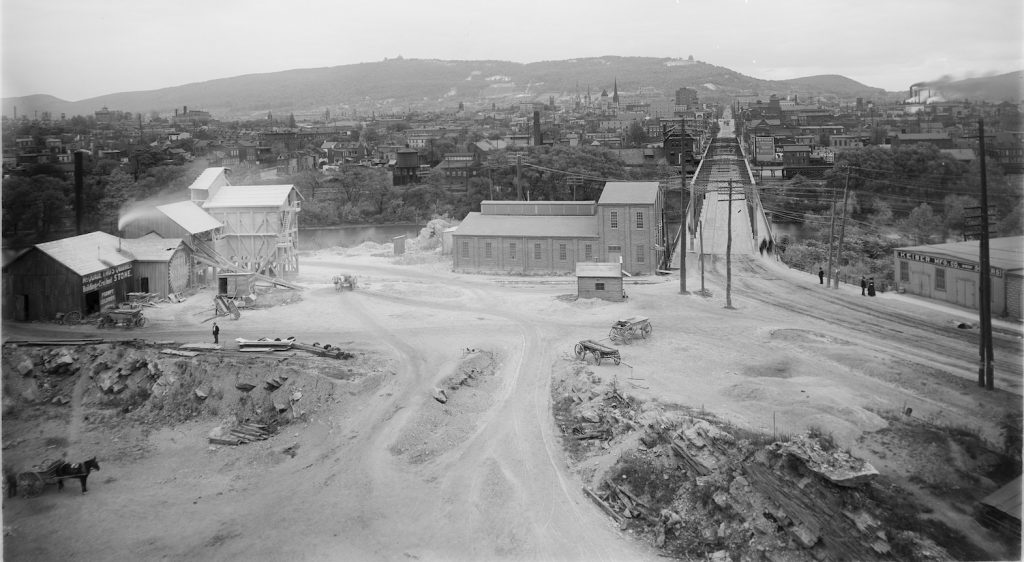 In April 2020, PennDOT won an award for their preservation work on the bridge. The bridge work could have cost less and been completed more quickly had PennDOT disregarded historical accuracy. Planners used the original 1911 bridge drawings by Benjamin Herman Davis as a reference in restoring the defining features that we all think of when we see the Penn Street Bridge.