Blue Marsh Ski Area was a small ski area located in Bernville, just 10 miles north of Reading, PA. The ski complex opened in 1968 as the North Heidelberg Ski Slope by a man named John H. Guenther Jr.. In 1986 Joseph M. Aichholz Jr. and four partners leased the ski area, and in 1987 they renamed it Blue Marsh Ski Area. In the mid-80s, the equipment rental office, retail store, chairlifts and snow-making system were built. In 1992, the restaurant Wings & Swings opened at the site. Joseph would continue to run the ski area until its closure in 2005.
Blue Marsh offered skiing, snowboarding, and snow tubing with seven lifts and tows, including a triple, a double, a T-Bar, and four handle tows. The area included a Half Pipe and All Terrain Park, the Big Tube Park, the Kinder Tube Park, and the Wolverine Raft Park. Night skiing was offered every day except Sunday. Blue Marsh had a vertical of 315 feet and about a dozen trails, the longest being 2,600 feet long. Blue Marsh marketed itself as being a great place to learn how to ski or snowboard, with reasonable lift ticket prices. In 2003, Blue Marsh offered an all-day (9 a.m. to 10 p.m.) weekday lift ticket for $25.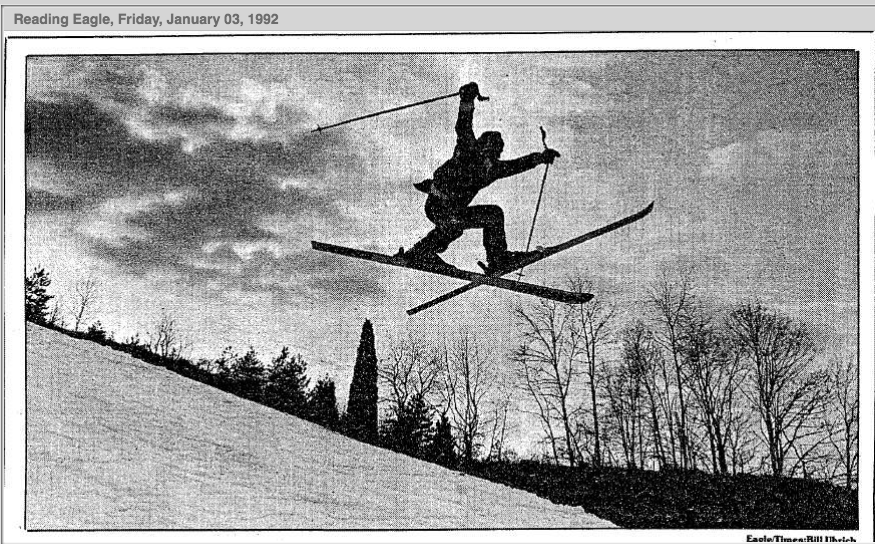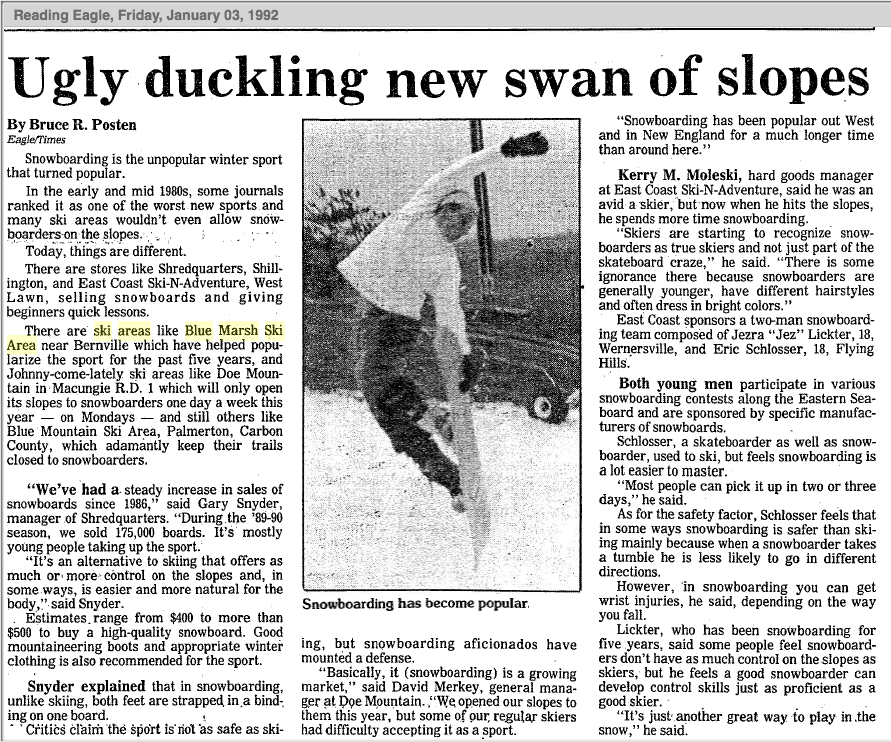 Snowboarding began in the 80s, and quickly became a trend at the detest of skiers. Many mountains didn't allow snowboarding on their slopes until well into the 1990s. Blue Marsh Ski Area was one of the pioneering ski areas that allowed them beginning in 1987. In 1992, Doe Mountain (now Bear Creek) allowed snowboarders as well, but only on Mondays.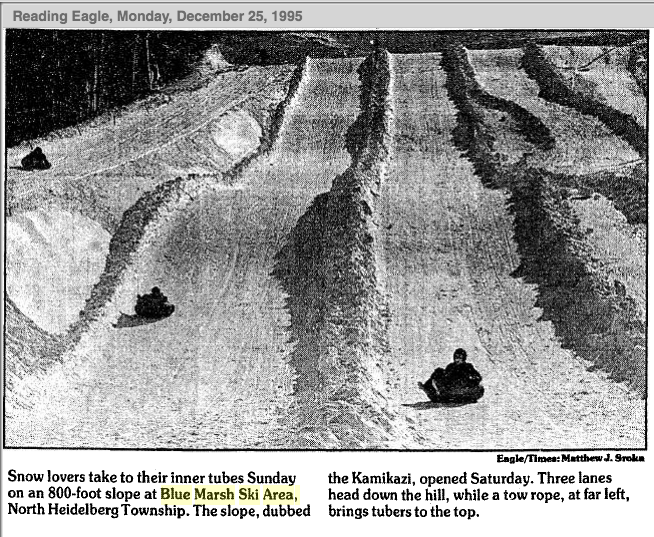 Blue Marsh Ski Area's first tubing slopes were built in 1993, and that tubing area was expanded in 1999. The area fell into some hard times in 1995, when they went delinquent on a loan. It appears they figured it out, because the area went on to serve the general public for another decade.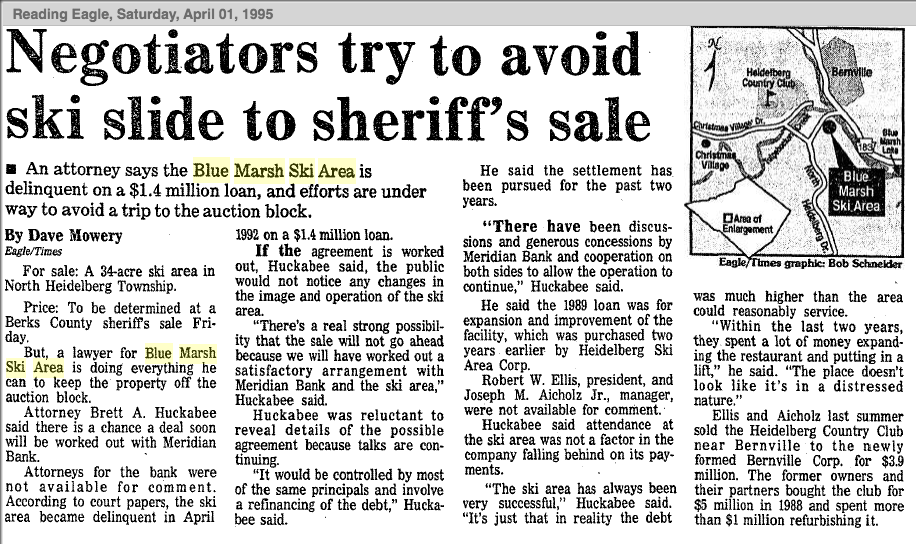 The owners of Blue Marsh decided to shut down the ski area in 2005. On October 29, 2005, Blue Marsh held a public auction, selling ski equipment including Piston Bully Snow Cats, T-Bars, snow tubes, snowmobiles, lighting equipment, rental equipment, and china and glassware. -Source
The property never ended up being developed, and rezoning has been a point of contention in Bernville since the ski slope closed. The hillside is still there untouched, though the buildings and lifts are long gone.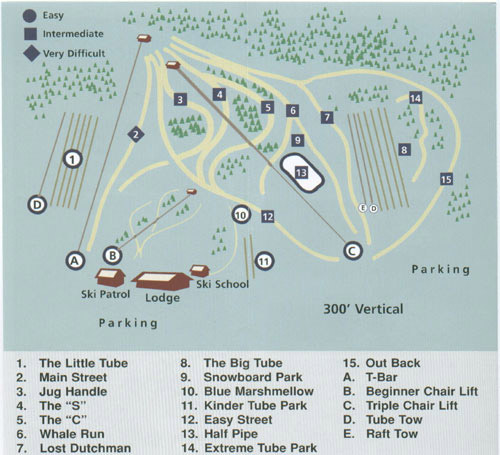 There had been rumors in the early 2010's that the park was going to be reopened, but so far that has not happened. Does anyone have any pictures of the park while it was in use? We would love to see them. [email protected]