The Sheraton Motor Inn was built in 1973, located at Woodland Ave and then Van Reed Road (now Paper Mill Road).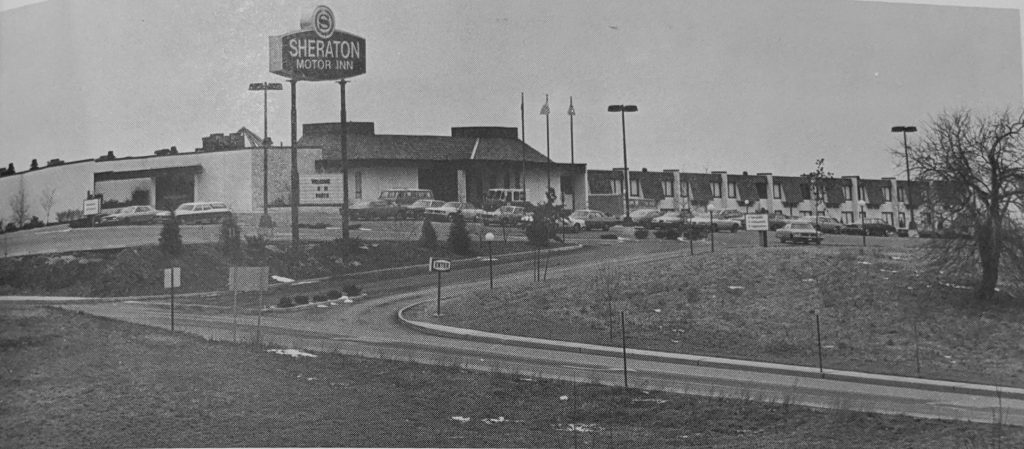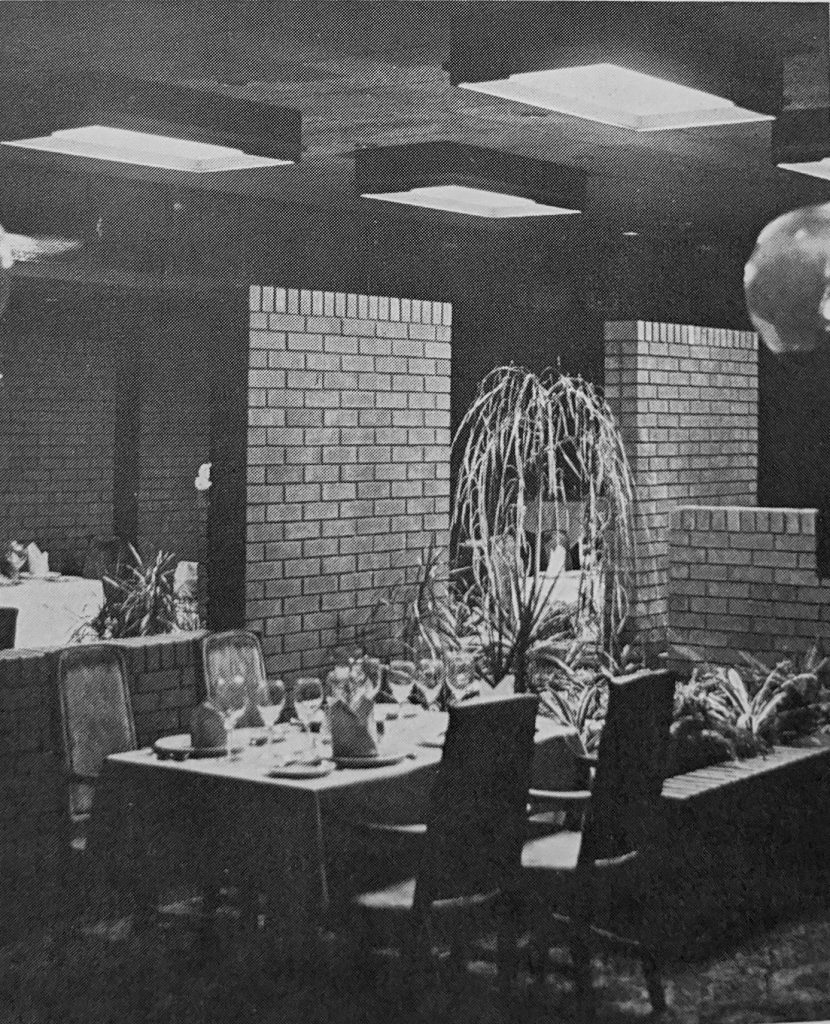 In the year 2000, the Sheraton Inn received higher status and was able to refer to itself as a hotel instead of "Inn".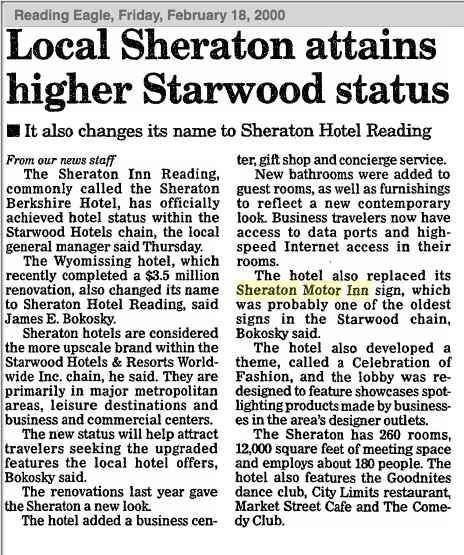 In 2002 in underwent $7.5 million dollars in renovations. There was also an incident where the pool chemical system malfunctioned, sending 13 people to the hospital.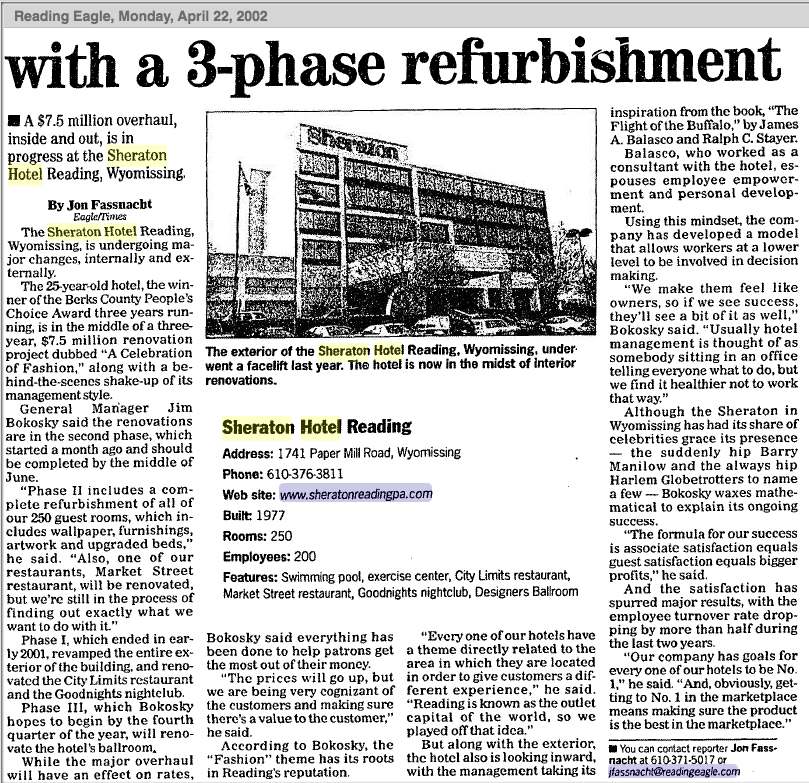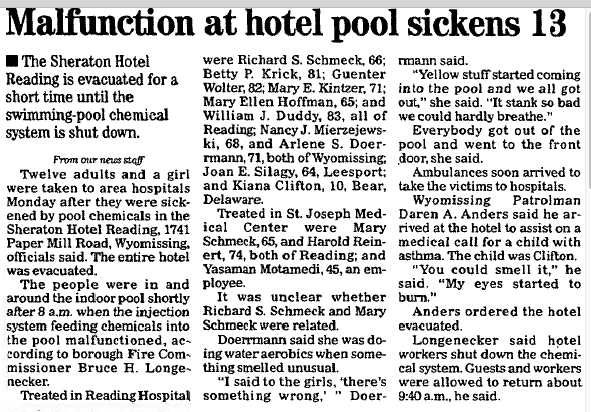 In 2009, the Sheraton Reading Hotel again underwent a 10 million dollar renovationas it rebranded itself as the Crowne Plaza.
Those renovations included a new facade; an upgrade of all computer systems, which is complete; room renovations, which will include new bedding, carpeting, wall coverings, televisions, art, and bathroom tiling; guest hallways, which also will feature new artwork, carpeting and wall coverings; renovation of the fifth-floor executive lounge and the ballroom; a new fitness center; and a complete facelift of the pool area. – Reading Eagle
It is still the Crowne Plaza today.