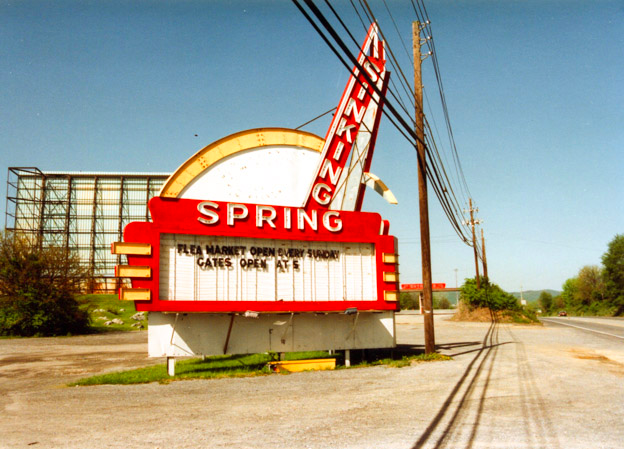 The Sinking Spring Drive-In was opened on August 3rd, 1955. It was considered a first-class operation at the time of it's opening. Those driving east on Route 422 from Wernersville could see the screen from nearly a half a mile away.
Shortly after it's opening, it was bought by Fox Theatres of Reading, PA, whom also operated the Reading Drive-In and the Mt. Penn Drive-In. They continued operating until the late 1980's when the Drive-In was initially closed down. With a renewed interest in drive-in theaters, it opened again around Memorial Day 1990, debuting with Back to the Future III. It was then operated until 1996 when it was sold to be razed and strip mall shopping center to be built in it's place.
In 1958, three years after Sinking Spring Drive-In opened, there were approximately 5,000 American drive-ins. Today, there are only about 400.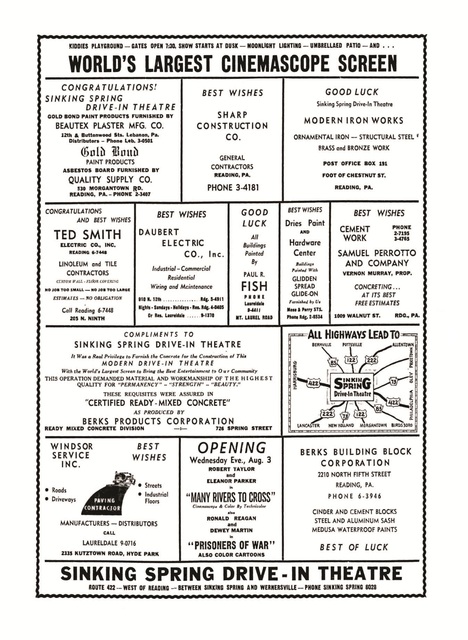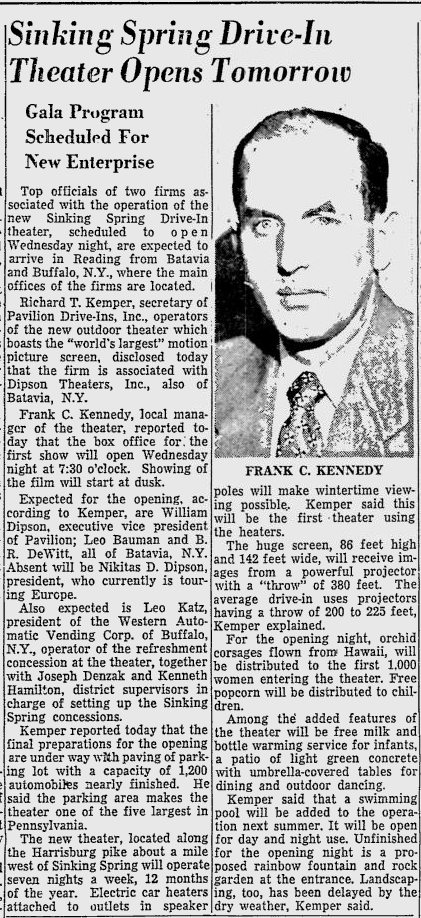 All Pictures from May 1992 from the John Lewis collection.
Newspaper Article from the August 2nd, 1955 Edition of the Reading Eagle
Information credit: Cinematreasures.org