Daniel Lorah was born on December 9th, 1810 in Amityville. He purchased parcels of land in Lower Heidelberg Township beginning in 1848 to create his estate. The home was constructed shortly after, as the Lorah family consisting of Daniel, wife Anna, children Calvin, Mahlon and Alice, and servant Susan are listed as living there in the 1850 census. Lorah was a lawyer by profession but also grew a variety of fruit on his lands. The September 11th, 1872 Reading Times mentioned 68 varieties of his apples were exhibited at the county fair that week.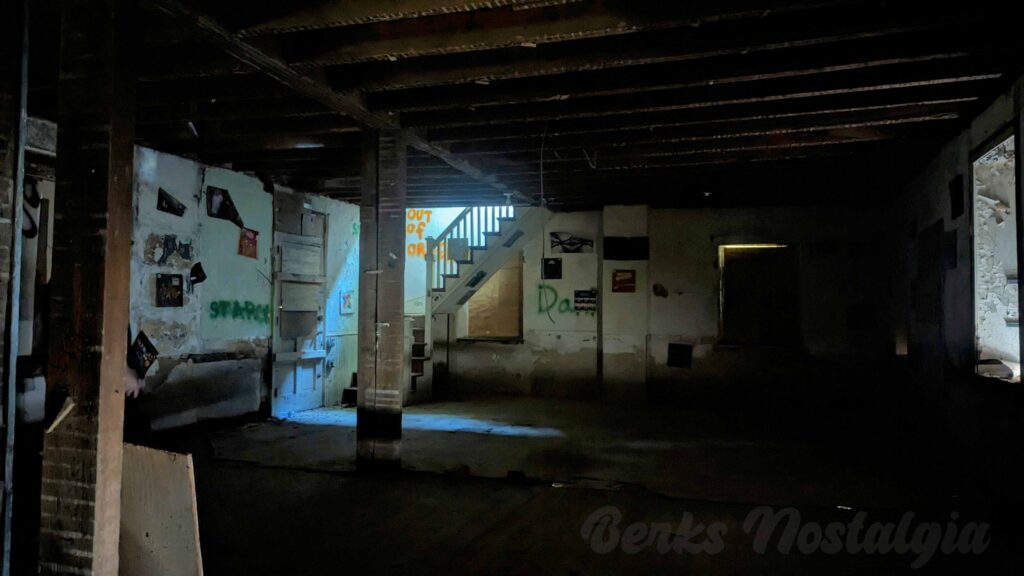 Only a week after that article published Daniel Lorah died. He was described in his September 18th 1872 Reading Times obituary as, "one of the most highly esteemed citizens of Berks County." It went on to mention that he held several offices of trust, including that of the Director of the Poor at the Berks County Almshouse, and played a large part in the planning of the Berks County Hospital which was in the process of being built at the time of his death. This Berks County Hospital may have been one of the very first public medical institutions of its kind in the county. It was erected on the grounds of the almshouse and served both the residents of the Almshouse and the public in general. As the article about his apples a week prior to his death confirmed, he was also heavily involved in the Berks County Agricultural Society.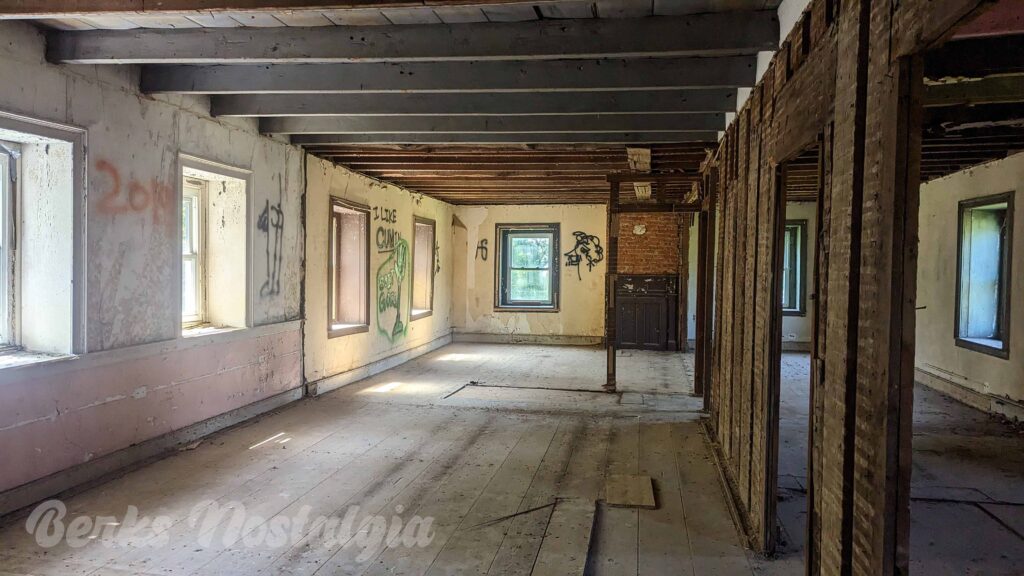 His 1872 obituary also provides us the circumstances leading to his death. Lorah had just left his home the morning of September 17th in his one-horse carriage headed to the local blacksmith shop. Only a short distance from his home the horse "took fright, ran off, and overturned the carriage". His feet became entangled in the straps and the horse drug him 100 yards. He somehow managed to get back to this home where he perished 30 hours later of his injuries.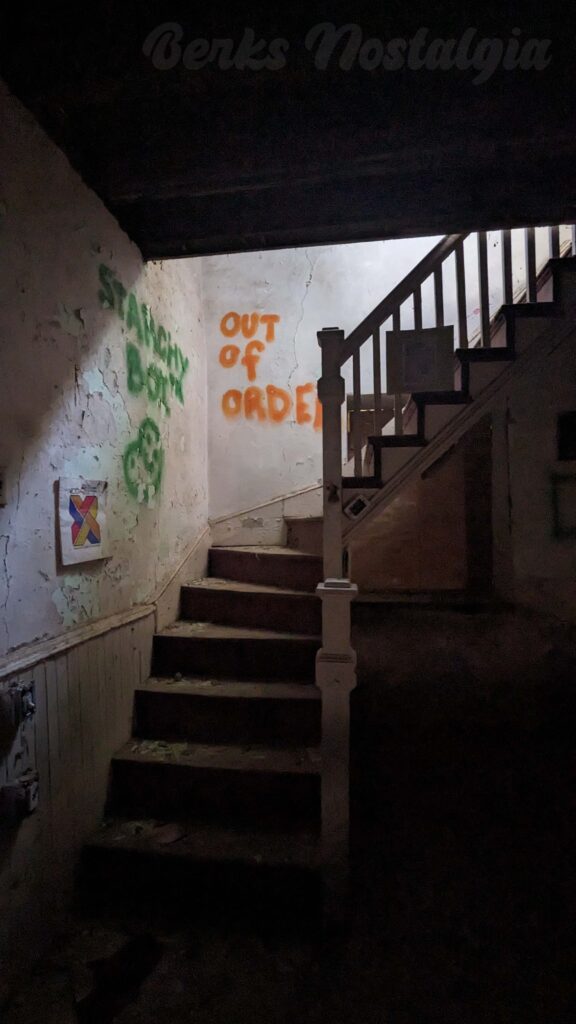 ---
It seems like someone is in the process of rehabbing this property as it has been completely gutted. I will not disclose the exact location but if you know and choose to trespass just know you do so at your own risk. I certainly advise against adding to the already plentiful graffiti. These historic buildings are deserving of respect; not destruction.